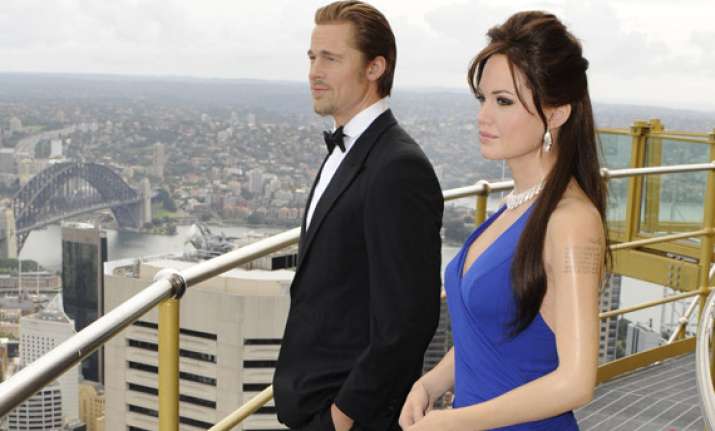 Sydney, Mar 28:
The first pictures of Hollywood a-listers Brad Pitt and Angelina Jolie in Australia were clicked by flock at Sydney Tower Eye this morning when wax figures of actors Brad Pitt and Angelina Jolie are displayed on the Skywalk deck of Sydney Tower in Sydney.
And while there were plenty of pictures being taken, there were few words from the glamour couple who have been immortalised in wax for the new Madame Tussauds museum.
Spokeswoman Kristy Enright said the figures - worth $220,000 each - were going to be extremely popular.
"They are Hollywood's most glamorous couple," she said.
"They will go very well in our new A-List area."