Follow us on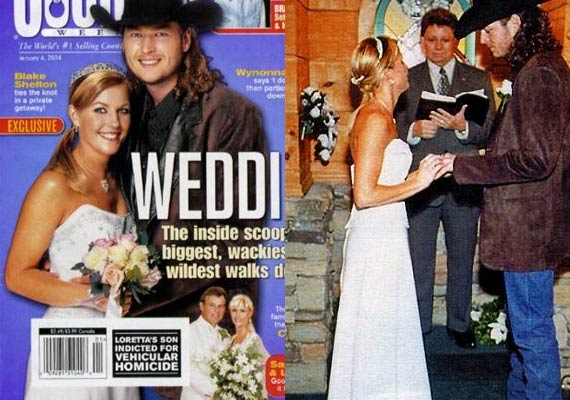 Los Angeles: Country star Blake Shelton's ex-wife has put her wedding dress for sale on auction site eBay.com.
The "God Gave Me You" hitmaker Shelton wed Kaynette Williams in 2003, but the couple split after three years of marriage. Now she's ready to sell off the outfit, reports contactmusic.com.
The strapless, size six Demetrios wedding dress with rhinestone embellishments has been listed with a starting bid of $700.
The listing, posted by a friend of Williams, includes photos of the used dress as well as photos of Shelton and Kaynette tying the knot.
Five years after their divorce, Shelton married fellow country singer Miranda Lambert in 2011, while Kaynette now works as a school teacher in Kansas.