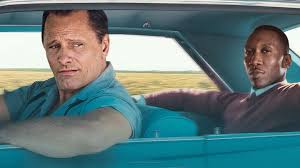 As Green Book won the prestigious Oscar 2019 award for the Best Picture, there were several who were left utterly disappointed. In a surprise win, Peter Farrelly's biographical comedy-drama Green Book received the Best Picture honour at the 91st Academy Awards upstaging award season favourite Roma.
Green Book had a rough Oscar campaign, courtesy controversies involving Mortensen, Farrelly and the film's writer Nick Vallelonga, son of real-life Tony Vallelonga.
Mortensen, 60, had come under fire on social media for using the N-word during a panel discussion after the screening of the film, while Farrelly found himself embroiled in a controversy after an old report resurfaced where he admitted to flashing his privates as a joke.
Spike Lee was visibly angry when "Green Book" was announced as the winner of best picture at the Oscars, waving his arms in disgust and appearing to try to storm out of the Dolby Theatre before he was stopped at the doors. He returned to his seat when the speeches were over.

— Andrew Dalton (@andyjamesdalton) February 25, 2019
Following the revelation, the director had issued an apology. Even Vallelonga faced backlash when his old tweets resurfaced in which he claimed to have witnessed thousands of Muslims in New Jersey celebrate the September 11 attacks on the World Trade Center, which turned out to be a fake news.
Sam Jackson's reaction when he sees "Green Book" laid me out #Oscars pic.twitter.com/DBoESOITUq

— Jarett Wieselman (@JarettSays) February 25, 2019
Now, several members of the social media have come to the forefront to express their disappointment.
Me watching Green Book winning best script against First Reformed #Oscars pic.twitter.com/R2IMduzHto

— Angela Tarkovsky (@angholmes221) February 25, 2019
"Don Shirley's family hated #greenbook so much that Mahershala Ali had to  personally apologize. Awarding this travesty of a movie with best picture is the most disappointing thing the academy could have done tonight. #oscars", said a user.
According to reports, Spike Lee rose from his seat and walked to the back of the theater when #GreenBook was crowned Best Picture. During the film's victory speech, Lee reportedly had his back turned to the stage: https://t.co/NGAQISbYkY #Oscars pic.twitter.com/lQqJxpADFl

— IndieWire (@IndieWire) February 25, 2019
While another Twitter user said, "My apologies to the family of Dr. Donald W. Shirley that your valid anger and offense with "Green Book" has gone ignored by the Academy. You deserve better than this".
The film, featuring Viggo Mortensen and Mahershala Ali, was based on the real-life story of Dr Don Shirley, an African-American jazz pianist and composer, who embarks on a cross-country tour that necessitates hiring a white driver Tony Vallelonga(Mortensen) to assist him as a bodyguard while he travels through America's racially-divided Southern states.
Green Book stopped "Roma", Mexican filmmaker Alfonso Cuaron's black-and-white love letter to his childhood, from making a clean sweep at the Oscars where it had already won Best Cinematography, Best Director and Best Foreign Language Film trophies.Other films nominated in the category were "Black Panther", "Vice", "BlacKkKlansman", "Bohemian Rhapsody", "The Favourite" and "A Star Is Born".
(With PTI Inputs)
Also Read: Oscars 2019 Highlights: Rami Malek, Olivia Colman win Best Actor, Actress; Alfonso Cuaron wins Best Director