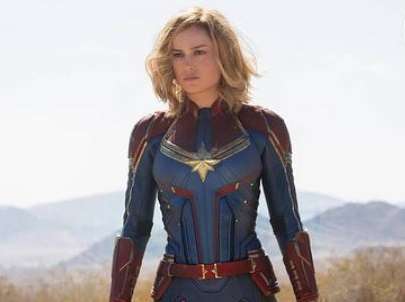 Hollywood actress Brie Larson shared the first look of her upcoming yet-to-be-titled Avenger's movie on Instagram. Sharing the picture, she just wrote 'sup' in her caption. However, talking to an international entertainment weekly, she shed light on the character named Captain Marvel she would be playing in the untitled film.
In an exclusive interview with Entertainment Weekly, the 'Room' star said, "She can't help but be herself. She can be aggressive, and she can have a temper, and she can be a little invasive and in your face. She is also quick to jump to things, which makes her amazing in battle because she's the first one out there and doesn't always wait for orders. But the [not] waiting for orders is, to some, a character flaw."
Directed by Anna Boden and Ryan Fleck, 'Captain Marvel' has shook off the traditional origin-story template.
Set in the 1990s, Captain Marvel follows the title character as she becomes one of the strongest heroes during an intergalactic war. It also served as the first solo, female-led movie in the Marvel Cinematic Universe, and an introduction into the most powerful hero the MCU has ever had.
The first official glimpse of Larson's role as Carol Danvers aka Captain Marvel, is already out and it features her in a full superhero costume. The actor took to Instagram and revealed exclusive images from the much-awaited film in the Marvel Cinematic Universe (MCU).
Carol Danvers, known as the mysterious person paged by Nick Fury (Samuel L. Jackson) in the last scene of 'Avengers: Infinity War', will appear in the still-untitled Avengers series, presumably to help beat up on Thanos, confirmed Entertainment Weekly.
The movie will also stars Samuel L. Jackson, Lee Pace, Djimon Hounsou, and Clark Gregg. Among those joining the cast also include Jude Law, Gemma Chan, and Annette Bening.
(With ANI Inputs)