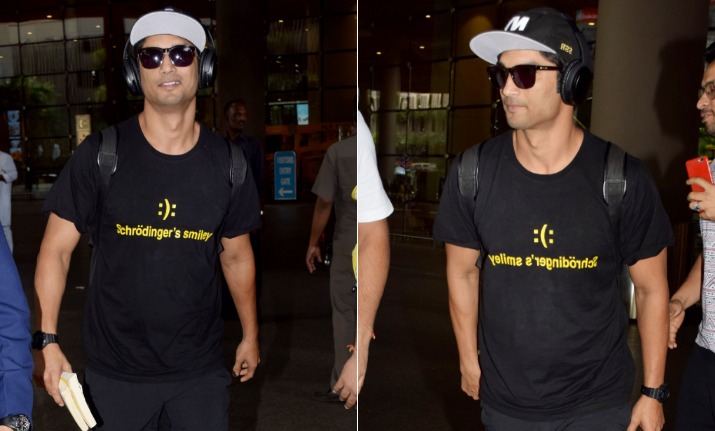 Sushant Singh Rajput is enjoying his time off, away from the media glare for some time. The actor is using his free time to gel better with his fans on Instagram. If you follow the Raabta actor, you will see he finds time to reply to every single fan on his Instagram posts. This is really heartening to see, especially when rarely any Bollywood actor gets back to their fans in the comment section. However, Instagram did have problem with Sushant Singh Rajput over this. His account has been temporarily blocked from commenting by Instagram.
Sharing this news, Sushant posted a screenshot of the warning message he received from the photo-sharing website. Explaining his stance, he wrote, "Why do I get blocked all the time @instagram ? I'm REAL and I am replying to my friends in REAL TIME.
And yes there are many replies per minute as I'm efficient. What's the problem ?"
Well, we do agree with Mr Rajput. What's wrong is connecting with your fan on social media?
To this, his fans started objecting to Instagram's decision in the comment section. One user wrote, "Looks like Instagram is not happy with your replies to us friends. They seriously need to learn a lesson or two from u"
One user even invited Sushant Singh Rajput to crack down Instagram!
"@instagram is behaving Dangerously Stupid now! Lets jus crack this down, Can't we Engineer Babu @sushantsinghrajput?", the user wrote.
A couple of months ago, Sushant Singh Rajput emptied his entire Instagram account and started afresh. Ever since then, he's sharing pictures of his bucket list adventures and some really intellectual stuff, which is definitely being loved by his fans.
Sushant Singh Rajput and Kriti Sanon call off their relationship?
During Kerala Floods, Sushant Singh Rajput donated a whopping amount of Rs 1 crore to the relief work. Sharing the news, the actor narrated how a fan inspired him for this noble act.
Sushant Singh Rajput does good deed once again, donates 1.25 crore for Nagaland flood relief
On the work front, Sushant Singh Rajput will be seen in Kizzy Aur Manny, which is the Hindi remake of hit Hollywood film The Fault In Our Stars. It also stars newbie Sanjana Sanghi in lead role.