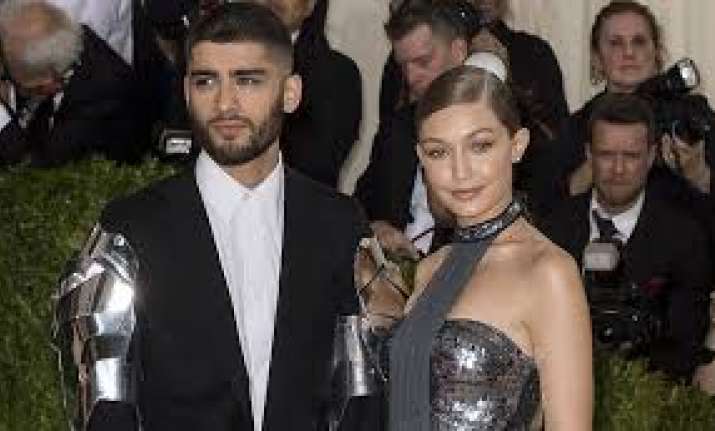 Supermodel Model Gigi Hadid Gigi Hadid and Zayn Malik are still going strong. The model and her pop star boyfriend have been dating since 2015, with a minor break-up in March 2018 that only lasted a few weeks. Gigi and Zayn celebrated Eid al-Adha 2018, one of the holiest Muslim holidays, with their families. Gigi Hadid took to Instagram and posted a picture of the 'Pillow talk' singer and his sister Waliyha Malik. She captioned it "Home for Eid".
In the picture, Malik can be seen wearing a dark blue hoodie with matching track pants, while his sister, Waliyah looked pretty in an embroidered kurti along with straight-fit pants.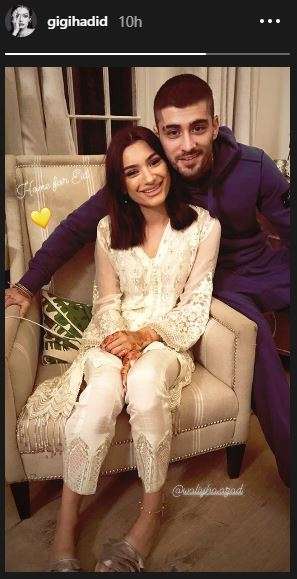 Gigi and Zayn who called it quits in March after being together for two years, took to social media in July to confirm that both of them are in their separate spaces as they are now "giving things a second chance".
The duo yet again left everyone guessing about their relationship status in July, when Gigi shared a photo of herself in Zayn's arms, saying that the two were having a good time. 
Eid al-Adha, also known as "Sacrifice Feast" and 'Bakri Eid' honors the willingness of Ibrahim (Abraham) to sacrifice his son, as an act of obedience to God's command. Muslims sacrifice a sheep or goat and share the meat with their family, neighbors and the poor on this occasion.
While the rumors of an engagement for the 23-year-old model and 25-year-old singer are probably nothing, it wouldn't be totally surprising considering recent developments with young celebrity couples. This summer has been a big one for celebrity engagements. Young couples with whirlwind romances, like Ariana Grande and Pete Davidson and Justin Bieber and Hailey Baldwin, have been busy this summer flaunting their surprising levels of commitment.