Follow us on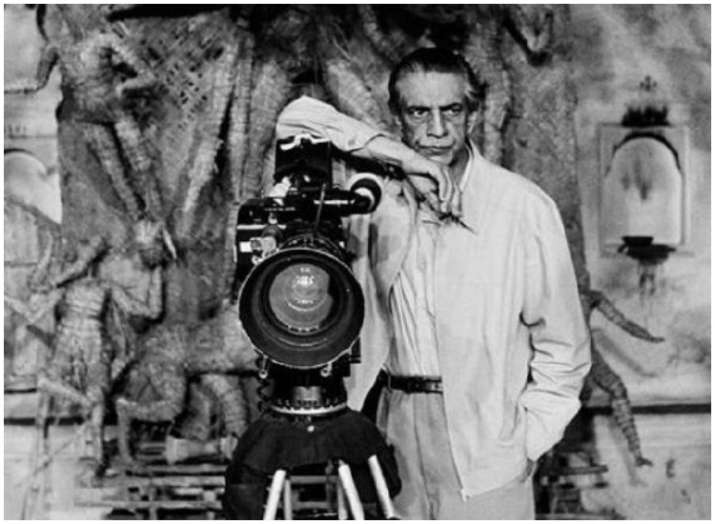 Born in Calcutta, now Kolkata, Satyajit Ray was an Indian director famous for his perfection in the craft of filmmaking. Recognized as one of the masters of world cinema, Satyajit Ray made films in the Bengali language. "My films play only in Bengal, and my audience is the educated middle class in the cities and small towns. They also play in Bombay, Madras, and Delhi where there is a Bengali population", he once said.
A filmmaker, screenwriter, lyricist, graphic designer, and calligrapher, Ray was a master of all. Ray directed 36 films, including feature films, documentaries, and shorts. His first film, Pather Panchali established his reputation as a major film director. It is the first film of a trilogy - The Apu Trilogy - a three-part tale of a boy's life from birth through manhood. The other two films of this trilogy are Aparajito and Apur Sansar. Ray's other films like Charulata, Jalsaghar, Teen Kanya, Abhijan and so on introduced the parallel cinema in the 20th century. His movies work as an inspiration to young and aspiring filmmakers even today.
The unique element about Ray's films is the subject which is of universal interest. The plots of his films deal with human emotions, inner conflicts, day-to-day struggle, and relationships, etc. His films demonstrate a remarkable humanism, keen observation and subtle handling of characters and situations.
Apart from writing the screenplay of all his films, he had also written movies like The River (1951), directed by Jean Renoir, Goopy Bagha Phirey Elo (1992), directed by his own son Sandip Ray, and Target (1995), also directed by Sandip Ray.
Speaking of Ray's awards and achievements, in 1978, the organizing committee of the Berlin Film Festival ranked him as one of the three all-time best directors. In 1984, Ray was honoured with Dadasaheb Phalke Award for his sterling contribution to the world of art and culture. In 1992, he received India's highest civilian award, Bharat Ratna and in the same year, Ray also won honorary Academy Award -Lifetime Achievement. "For a filmmaker, an Oscar is like a Nobel Prize, you know. So I am very happy... delighted. There is nothing more after this. I cannot hope to get anything more prestigious", he quoted.
For all the latest Bollywood updates, check out our Facebook page!