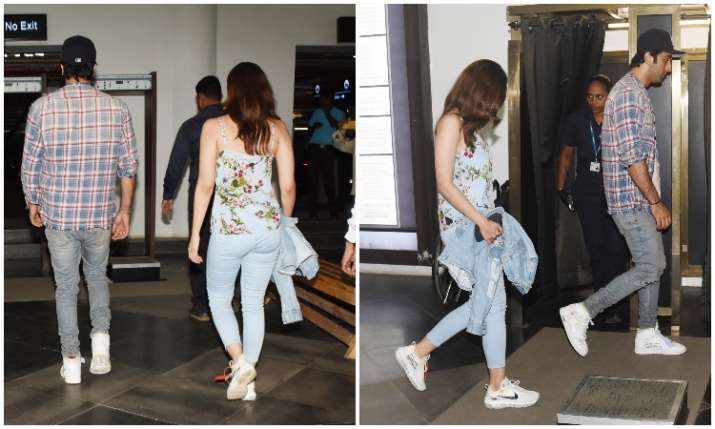 Alia Bhatt and Ranbir Kapoor are undoubtedly the hottest couple of Bollywood. The duo is often spotted together around Mumbai. While Alia has quite often spoken about her relationship with Ranbir, the Barfi actor is not so open about his love life. However, social media posts of Neetu Kapoor and sweet exchange between her and Alia drop enough hint about the bond. Last night, the couple was spotted together at Avengers Endgame movie screening.
The power couple of Bollywood, who will feature together for the first time in fantasy drama Brahmastra, enjoyed the latest Marvel Cinematic Universe film. While Alia looked uber-chic in floral top and blue jeans, Ranbir sported checkered shirt and white tee along with jeans and a cap to complete his casual look. Check out pictures below.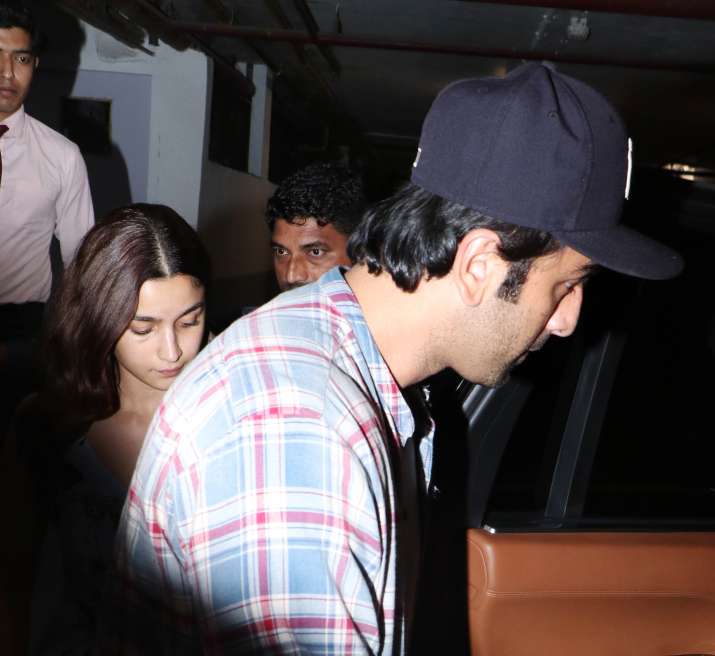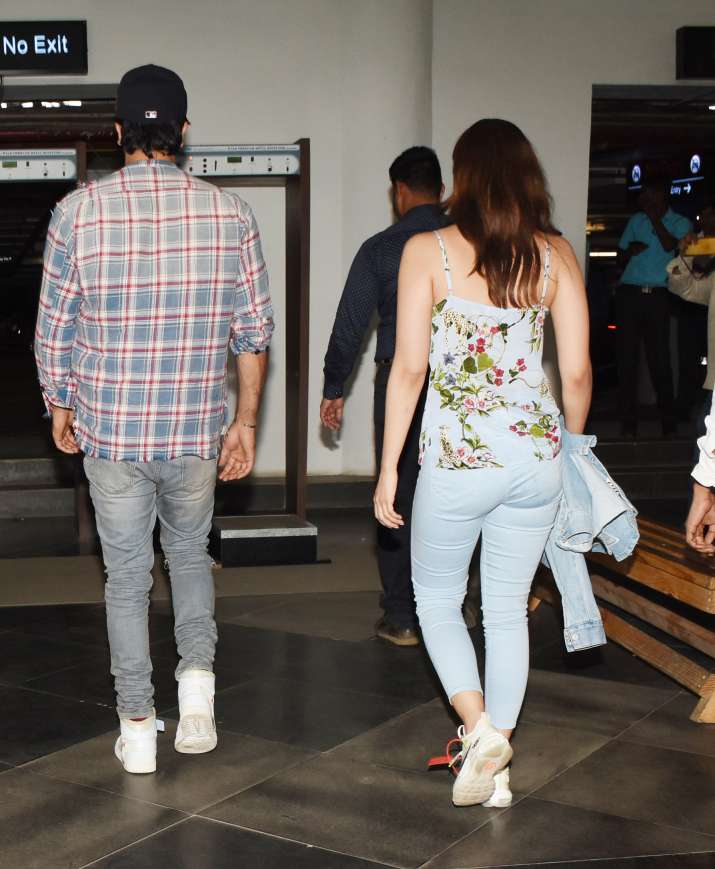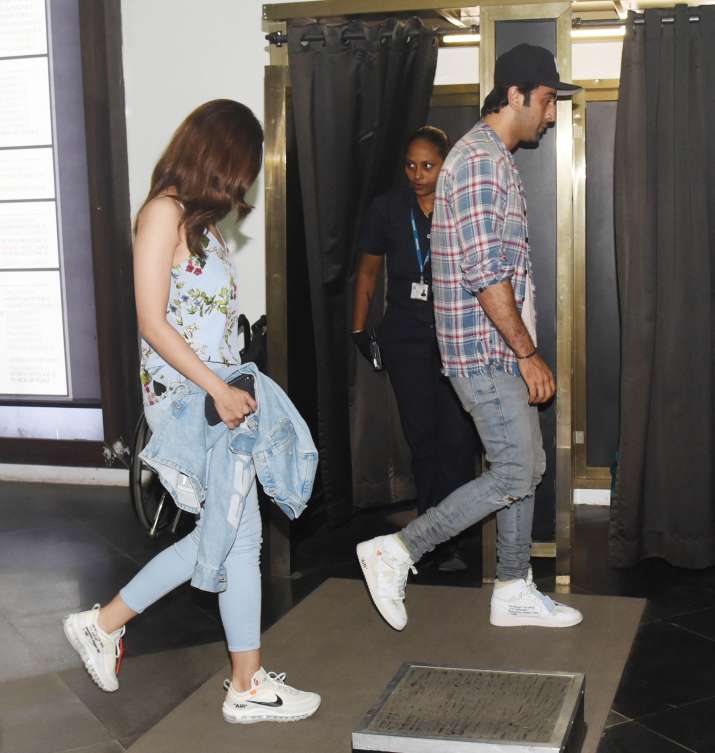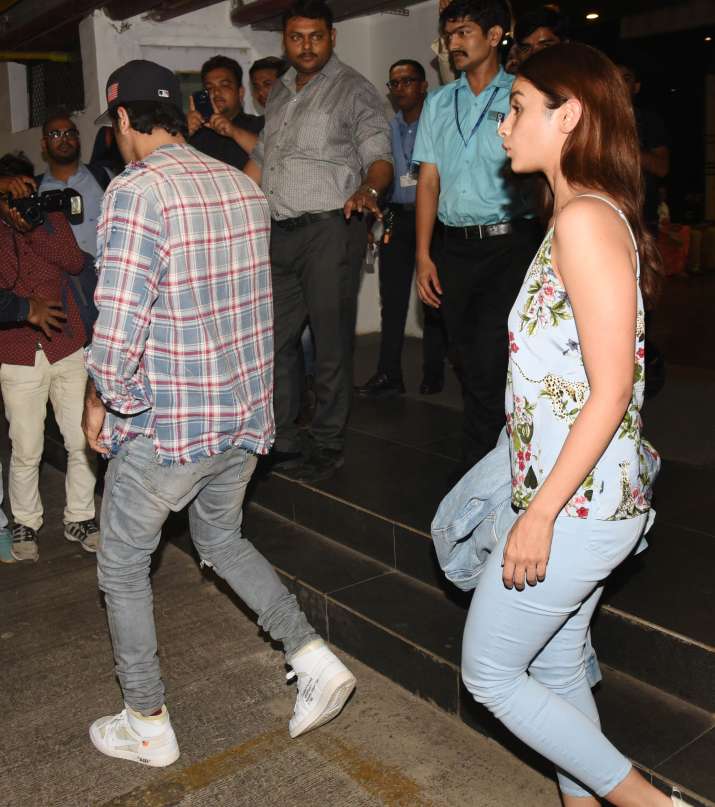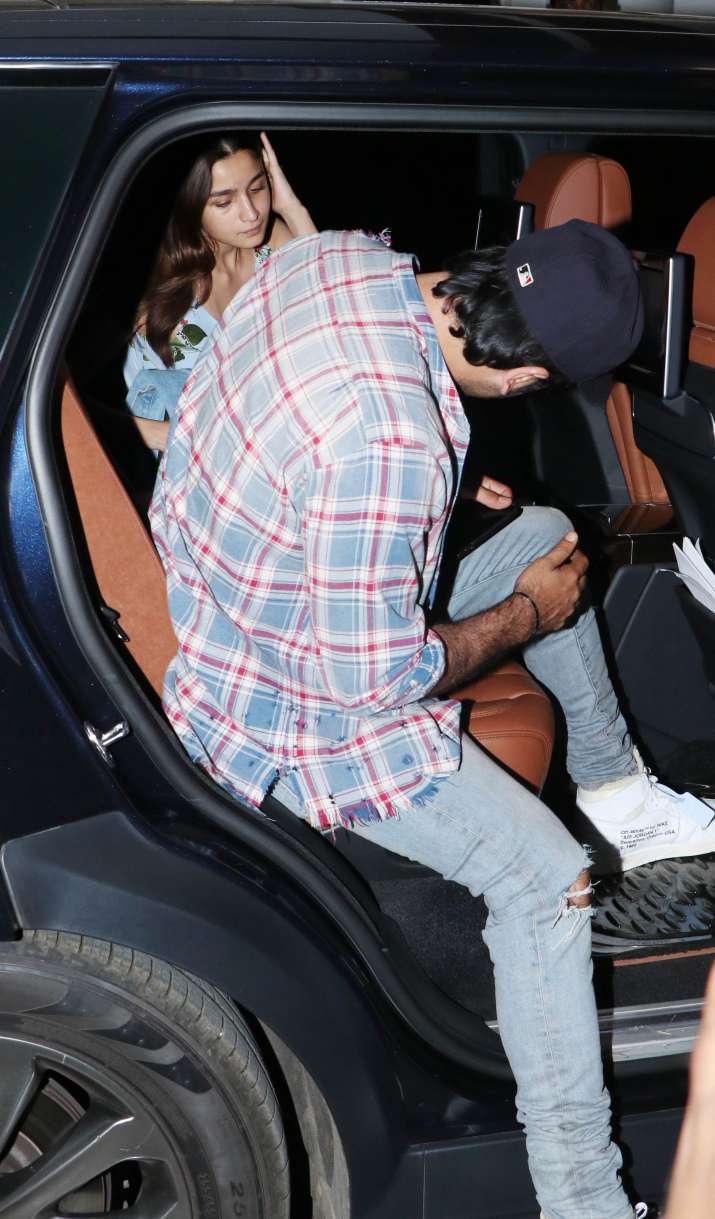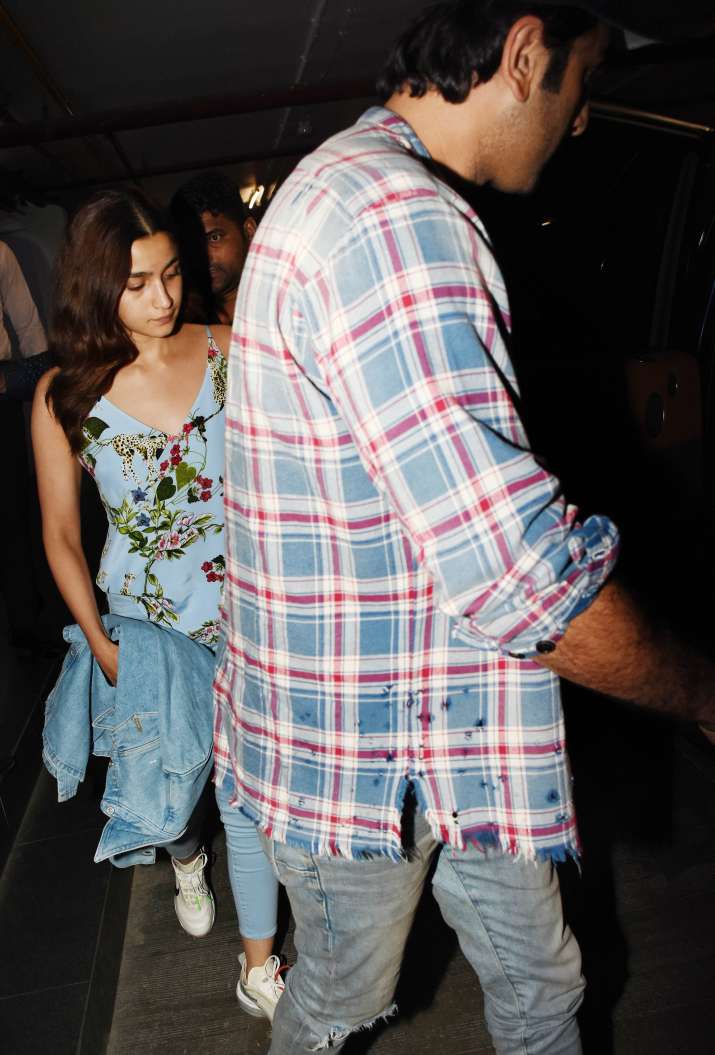 Meanwhile, Ranbir and Alia were spotted together walking hand in hand at two award functions in Mumbai. Alia even confessed her love for Ranbir in her acceptance speech. After receiving Filmfare Best Actress Award for Raazi, Alia had said, "Meghna for me Raazi is you, your blood and sweat. You are my main chick. Vicky without you, the film wouldn't be complete. Thank you my mentor Karan for being my mentor, father and my fashion police. Tonight's all about love there my special one, I love you (Ranbir Kapoor)."
However, later when she was asked whethere her confession was a public announcement of their relationship, the actress said that her feelings can't be discussed on a public platform. ''What connects Ranbir and I is for me to understand. What I did at that moment of thanking him was purely out of gratitude, and honesty, and it was all heart. Why I feel what I feel is very personal and I don't think it can be discussed in public domain,'' she told TOI.
Earlier, in an interview Alia revealed that she pleaded Ayan Mukerji to cast her along with Ranbir. "The idea for Brahmastra was conceived long back when Ayan (Mukerji, director) had just done Yeh Jawaani Hai Deewani. I wanted to work with him and I have always wanted to work with Ranbir as well. I pleaded to Ayan that please cast me with him," informed Alia.
Brahmastra, directed by Ayan Mukerji and produced by Karan Johar is set to 2019 Christmas release. The first part of the tri-series has been titled, Love and the makers launched the logo of the fantasy drama. The video starts with a voiceover of Ranbir and Amitabh Bachchan, who give us a sneak-peek into what Brahmastra is all about.