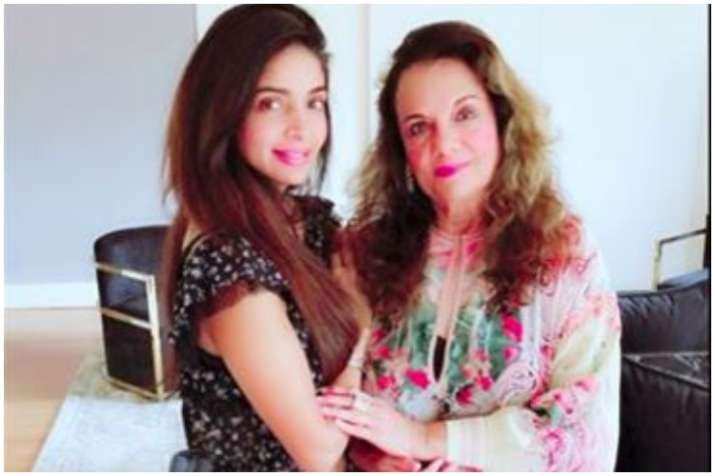 Veteran actress Mumtaz is healthy and absolutely fine. The lady is enjoying in Rome with her daughter Tanya and son-in-law Marco Cilia. Lately, the actress fell prey to hoaxes. Reports were doing the rounds that she was not well, but her daughter has now shared a pic and video on social media reassuring that Mumtaz is healthy. Tanya asked fans not to be panic as Mumbtaz is with her in Rome and is fine.
She shared a pic and captioned it as, "My mother doing well enjoining rome today. Happy and healthy. #mumtaz #actress #bollywood #rome #legend @marcocilianyc."
She also posted a video and wrote, "Rumor about my mother's death ! Not true. #mumtaz #bollywood #press #actress #mumtazactress."
This is not the first time an actress has fell prey to hoaxes as earlier similar thing happened with many renowned stars.
On a related note, Mumtaz was one of the most sought-after actresses of sixties and the seventies. She worked with some of the top actors of Hindi cinema like Rajesh Khanna, Dev Anand, Dharmendra and many more.
The veteran actress took a break from movies after 1977 film Aaina. The lady got married to businessman Mayur Madhvani in 1974 and has two daughters Tanya and Natasha.