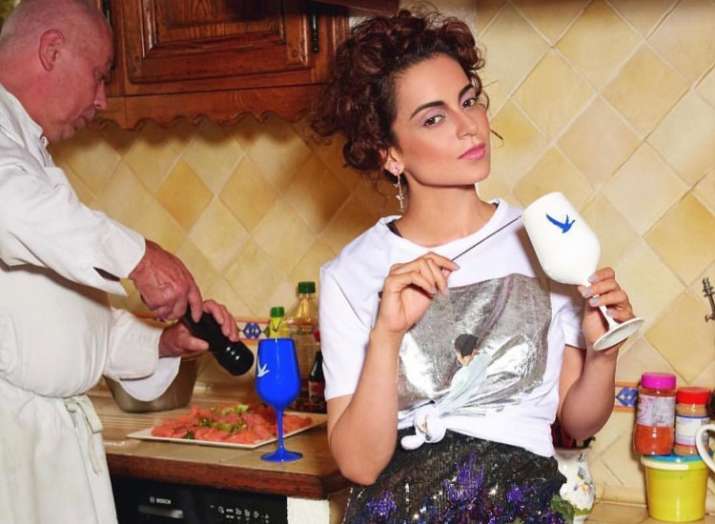 A real estate broker has filed a complained against Manikarnika actress Kangana Ranaut, her sister Rangoli and other staff saying she has failed to pay him the complete brokerage when she bought an apartment through him. The actress last year bought a bungalow on Pali Hill, and the complainant was instrumental in making the deal happen.
While the dealer is making strong claims, Kangana says that she has paid what was decided. According to her, she has, via her finance team, paid 1 percent brokerage which is above Rs 20 lakh but the broker is now demanding 2 percent brokerage.
On the other hand going by the reports in DNA, Prakkash G Rohira, of Karma realtors, the real estate agent had approached Khar Police station during July-end. He gave a confidential written complaint stating that he was the broker in a deal where Ranaut bought a bungalow and he hasn't been paid the complete consideration by the actor and her staff.
(Also read: Kangana Ranaut on joining politics: I am successful in my career so don't want to make career in another field)
The actress told DNA, "My finance team was taking care of the deal, the complainant was paid 1 per cent brokerage close to Rs 22 lakh which as per Industry standards; now he is asking for 2 per cent brokerage. At no point two per cent brokerage was decided on. The money transferred is through the bank and all documents are available."
Kangana and sister Rangoli claim that they have already submitted their written statement to the police, while police sub-inspector Chaskar of Khar Police Station dealing with the case said, he's yet to recieve a statement from the actor.
When contacted Prakkash Rohira of Karma Realtors, he told DNA, " I'm aware there will be blatant denials and things will be made to appear as if I'm at fault, it is standard defence. I have no intention to take this to media as I'm the smaller one here and more prone to harm. I'm confident of my matter. It's best to depend on evidence produced by all parties."
The whole issue has arisen around the property Kangana had bought in September 2017, by paying a price of Rs 20.07 crore. The total area of the bungalow located at the upmarket Pali Hill area is 3,075 sq ft.
More Bollywood stories and picture galleries
For all latest news and updates, stay tuned to our Facebook page