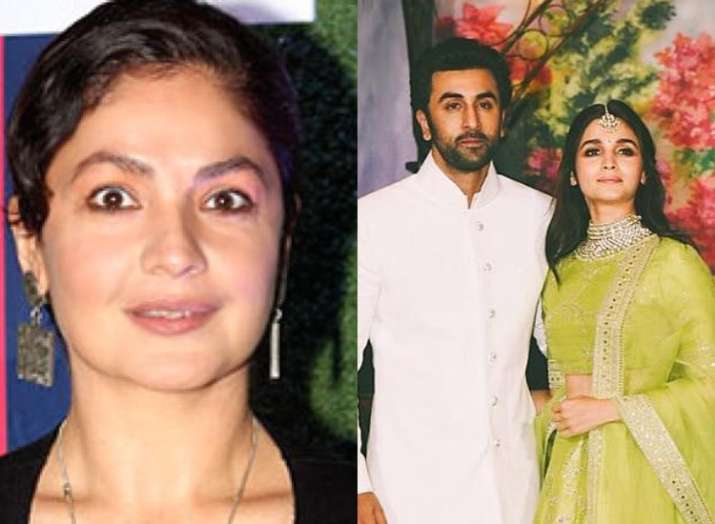 Sister Pooja Bhatt, who is known for tongue in cheek remarks on everything, says that what her sister Alia Bhatt does in her personal life is her problem. Pooja has always been very straightforward on all the rumours and controversies but when it came to her sister Alia Bhatt, she chose to keep mum rather than spilling out the details.
Pooja, who was in the capital for an event, was asked to comment on the building relationship of Alia Bhatt and Ranbir Kapoor. The former actress and filmmaker told The Indian Express, "You got to ask Alia! You can ask me about my personal life. You cannot ask me about my sister's personal life because I ain't telling, darling!"
When the questions around her younger sister's love life didn't end, Pooja claimed that she never bothers about any rumours about her herself or her sister. She even feels that Alia is also great at handling rumours. She told, "she(Alia) is a Bhatt after all, and a much-improved Bhatt in that sense." 
Keeping aside the rumours, Pooja also said that this is Alia's time in the sun and she is doing an excellent job at entertaining the audience, so how she chooses to deal with her personal life should be left to her. She also reflected her thoughts on how each one approaches a situation in a different manner and we must be respectful of that. "My father and I have a different approach to it. She has a different approach to it. So, I think we should just let people be who they are."
(Also read: Alia Bhatt is addicted to Ranbir Kapoor's Kar Har Maidaan Fateh song from Sanju. Here's how)
Alia and Ranbir's dating rumours surfaced when the duo began shooting for the first schedule of their upcoming movie Brahmastra. Later, their appearance at Sonam Kapoor's wedding reception together gave further air to the fire. Recently, Alia was also spotted at a dinner date with Ranbir Kapoor's family.