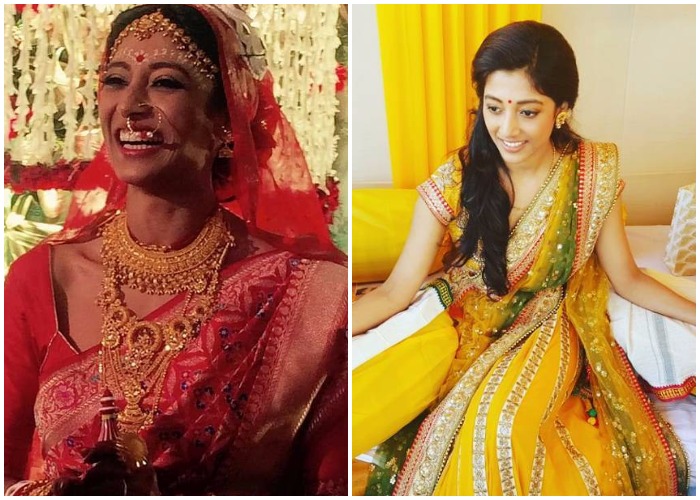 Benglai actor Paoli Dam who created headlines for her scintillating role in Hate Story has got hitched to Arjun Deb, a restaurateur from Guwahati. The gorgeous actress tied the knot in Kolkata on Wednesday. She donned a red silk sari and heavy gold jewellery just like a traditional Bengali bride. Paoli wore Shakha Pola (White and Red bangles) and Mukut that bejewelled her Bengali look. Her groom, on the other hand, wore a white kurta and cream-coloured dhoti. He is also wearing a Topor, which is a head gear worn by Bengali bridegroom.
The couple tied the knot in a low-key ceremony. Later this week, they will host a reception in Guwahati, Arjun's hometown.
Paoli met Arjun through common friends. They met around the release of Parapaar in 2014.
Paoli Dam made her debut in acting in 2004 with TV shows like Tithir Atithi and Sonar Harin. She shot for her first film Teen Yaari Katha in 2004 but it released in 2012. Her first official release was Agnipariksha which came out in 2006. Her 2011 film Chatrak travelled the world, including Cannes, Toronto and the UK.
Paoli Dam also appeared in Hate Story, followed by Ankur Arora Murder, Gangs of Ghosts and Yaara Silly Silly.