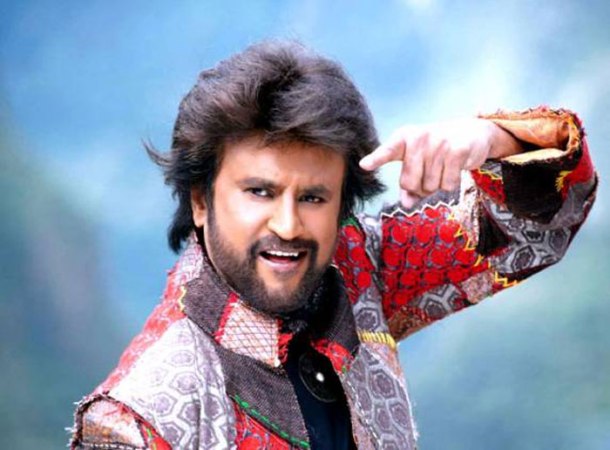 When all things end, Rajinikanth's success story begins. In a magnanimous career spanning 40 years, superstar Rajnikanth has acted in nearly 170 films, a majority of them being huge successes. Paradoxically his career in Hindi cinema never took off in a big way, barring supporting roles to Amitabh Bachchan in Hum, Rajesh Khanna in Bewafai, Zeenat Aman in Daku Hasina and Sridevi in Chaalbaaz and Rekha in Phool Bane Angaaray. His success and popularity in Tamil cinema defy analysis. As he turns 67 on December, 12 we look at 5 of his films that stole everyone's hearts.
Thalapathi (1991)
The movie had Rajinikanth, Mammootty, Shobana in the lead roles, which was directed by Mani Ratnam. The theme is loosely based on the friendship between Karna and Duryodhana of the Hindu epic Mahabharatha. This Mani Ratnam movie speaks for itself with spectacular performances by Rajini and is a timeless Tamil class. This movie was also important in the sense that it clearly understood that Rajini's fans can never accept him dying.
Muthu (1995)
The film was a blockbuster and completed a 175-day run at the box office. It was later released in Japanese as Muthu Odoru Maharaja which means Muthu - The Dancing Maharaja.  The film grossed a record US$ 1.6 million in Japan in 1998 and was responsible for creating a large Japanese fan-base for the actor. Muthu's success in Japan led American news magazine Newsweek to comment in a 1999 article that Rajinikanth had "supplanted Leonardo Di Caprio as Japan's trendiest heartthrob."
Chandramukhi (2005)
Chandramukhi is a comedy horror directed by P Vasu, which broke records all over the world. The film was remade in Hindi as Bhool Bhulaiya with Akshay Kumar in Rajni's role. Rajni's version of the gothically-giggly tale was far more enrapturing.
Sivaji (2007)
One of Rajinikanth's most influential film, Sivaji features him as an NRI software engineer who returns home to dreams of changing the country's economy.
Enthiran (2010)
Director Shankar and Rajinikanth combination was back after a few years after their successful 'Sivaji' in 2007. Rajinikanth was seen in the dual roles, as a scientist and a robot with Bollywood diva Aishwarya Rai paired opposite him. The superstar's role as a robot that turns into a villain was loved by the fans more than his role as the scientist who creates the robot.