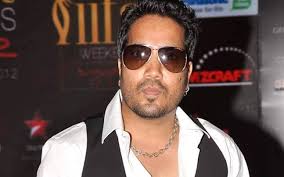 Delhi Police on Wednesday arrested the man suspected of stealing gold and cash from playback singer Mika Singh's house. The accused has been identified as Ankit Vasan, who had been working with Mika for 15 years as an editor. The police has recovered 69,000 USD, Rs. 50,000 and Rs. 5,00,000, kept in three different bank accounts. Apart from cash, the hard disc containing music software and keys of Mika's studio were also found.
On interrogation, Ankit confessed he had been clandestinely stealing cash and valuables from Mika's house regularly. However, on July 29, after being noticed by the singer, the accused fled and hid somewhere in Mumbai.
Also Read: Mika Singh files theft complaint, cash and gold worth 3 Lakh stolen from singer's Mumbai house
After hiding here for two days, Vasan fled to Delhi on July 31, where he was arrested by the Delhi Police in Vikaspuri.
Singh, through his manager, had lodged a complaint at the Oshiwara Police Station, reporting a theft of around Rs 3 lakh at his residence.
The accused has been arrested under section 41(1)(d) in The Code Of Criminal Procedure (in whose possession anything is found which may reasonably be suspected to be stolen property).
Meanwhile, Mika Singh recently said that he doesn't see himself as a superstar. He said: "I don't belong to the category of superstars. I have been in the industry for over 20 years, but I'm just a well-wisher of all the other stars. I believe it is easy to get stardom, but difficult to sustain in the industry."
Mika latest song was from the film Race 3 titled Party Chale On.