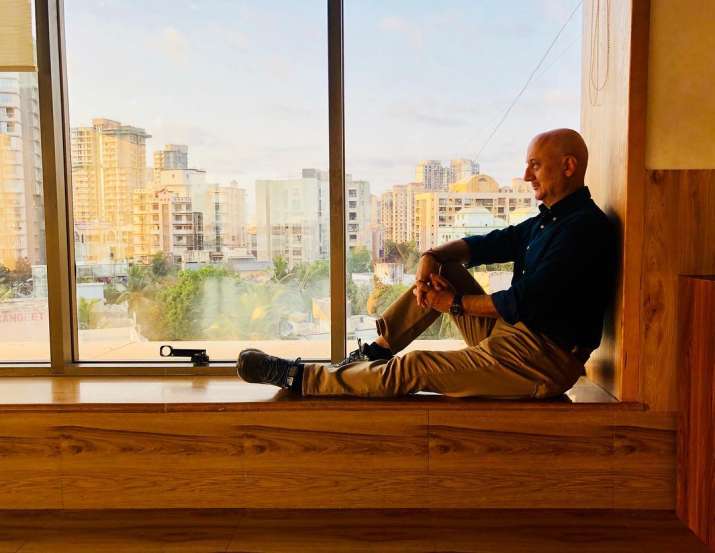 Veteran Bollywood actor Anupam Kher, who is known for his role in films like A Wednesday, Special 26 and Khosla Ka Ghosla, has completed his 34 years in the film industry today. He started his cinematic journey in 1984 with Saaransh. The 63-year-old took to social media to celebrate the milestone with a video message for his fans.
Along with the clip he wrote, "And I complete 34 years in movies. #Saaransh, my first film was released on 25th of May, 1984. It has been an amazing journey so far. My ups and downs have taught me so much about people, life and entertainment business. Thank you @MaheshNBhatt Saab. #34YearsOfSaaransh"
"I was 28-year-old when I played the role of a 65-year-old professor in 'Saaransh'. Everyone had told me that this was the worst decision of my professional life. As an actor, I was almost on the streets and homeless. But, I knew the role would be a defining moment in my life and it turned out to be like that," the 'A Wednesday' star said in the video.
He then thanked film's director Mahesh Bhatt for his faith in him. Kher even expressed his gratitude to his fans and followers for their love.
Saaransh was chosen as India's official entry for the 1985 Academy Award for Best Foreign Language Film. The film won Anupam Kher the Filmfare Award for Best Actor. The actor's performance is dubbed as immortal performances by critics. It was Saaransh's critical acclaim that established Mahesh Bhatt as a director of repute.
On the work front, Anupam Kher will be seen playing former Prime Minister Manmohan Singh in "The Accidental Prime Minister".