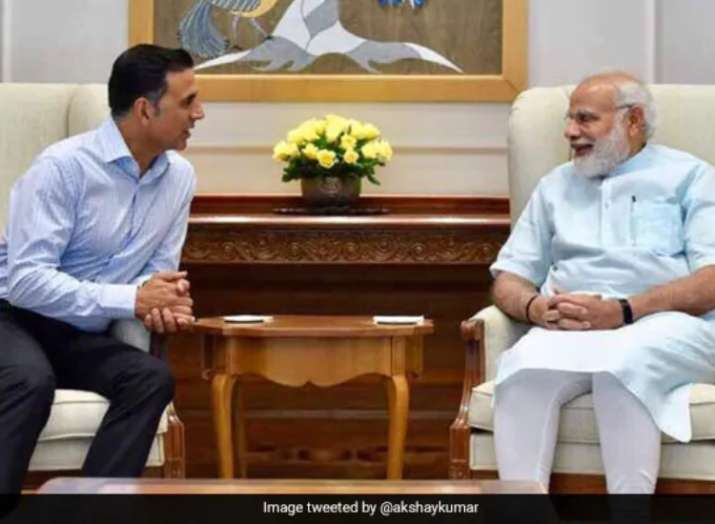 Monday morning opened with a lot of big news. What attracted most is the recent tweet by the Khiladi of Bollywood. Akshay Kumar tweeted, 'Getting into an unknown and uncharted territory today. Doing something I have never done before. Excited and nervous both. Stay tuned for updates.'
Getting into an unknown and uncharted territory today. Doing something I have never done before. Excited and nervous both. Stay tuned for updates.

— Akshay Kumar (@akshaykumar) April 22, 2019
This tweet leads to a lot of speculations and everyone thought that Akshay Kumar might be contesting elections. People assumed that Akshay Kumar might join politics and come up with something major. This news took much air. Later, Akshay Kumar tweeted to clear the doubts tweeting, 'Grateful for all the interest shown in my previous tweet but just clarifying in light of some wild speculation, I am not contesting elections.'
Grateful for all the interest shown in my previous tweet but just clarifying in light of some wild speculation, I am not contesting elections.

— Akshay Kumar (@akshaykumar) April 22, 2019
According to the sources of Hindustan Times, "Akshay has known PM Modi for years now and was happy to be invited to do an on-camera conversation with him. Despite this being at the time of a heated political climate, this conversation had nothing to do with politics," adds the source.
The actor was referring to his interview with PM Narendra Modi which will soon to be aired. It is going to be the first interview of Narendra Modi with a non-journalist.
Though the news is yet to be confirmed, we are eagerly waiting for the interview to take place.