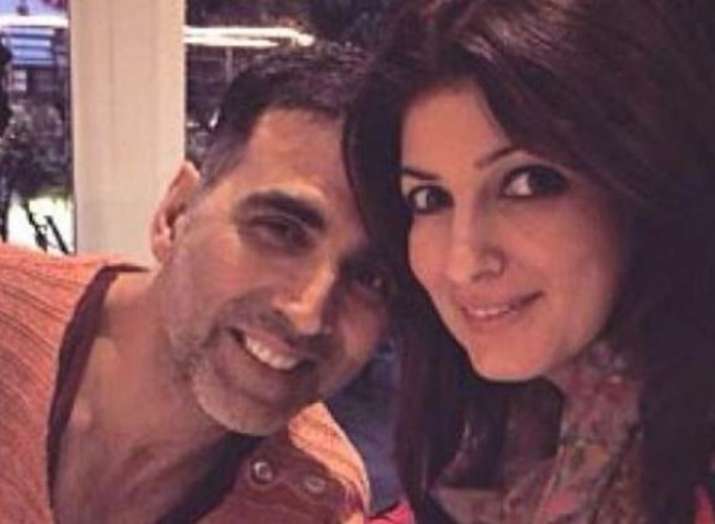 The only thing that comes to our mind when we hear Akshay Kumar and Twinkle Khanna's name is 'Power Couple'. The duo has been the epitome of love and keeps giving us major relationship goals. Just recently, Twinkle launched her third book 'Pyjamas are Forgiving' and husband Akshay Kumar stood beside her to extend his support. 
While talking about her latest book and husband Akshay after the launch at DNA, Twinkle revealed that there are two things that her husband Akshay Kumar has asked her never to do. Akshay has told her to never act again and to never try stand-up comedy. "...My husband (Akshay Kumar) has told me two things, to never go back to acting and not to ever do stand-up comedy, because I'm terrible at both," she said in the interview.
Twinkle has always been unabashedly honest about her failed acting career and has always said that acting is not something that suits her. In a recent interview with PTI, Twinkle has even said that her films should be banned. She said, "I have not given any hit film. Whatever films I have done should be banned and (no one should watch) it. Most of the time, I pretend I have Alzheimer's and I don't remember my film career and it makes me happy that ways."
Twinkle made her Hindi film debut with "Barsaat" in 1995 and thereafter featured in a series of unsuccessful films like "Itihaas", "Zulmi" and 'Mela'. She quit acting after getting married to Akshay Kumar in 2001.
Not just Twinkle, but even Akshay has always been very honest in public when asked about Twinkle's acting career. He recent;y even took a jibe at her wife and said she should continue writing rather than thinking about acting. He said in an interview, ''Yes, looking at the 14 films what she has done, writing has been her best decision. I still remember when I was doing films with her, before the shot was ready and the lighting was done, she used to just have a book and she used to keep on reading. There was a fruit plate beside her and she used to finish the entire fruit plate and keep on reading. She used to read one novel a day."
Twinkle, who is known for her sense of humour and quirky tweets was quite amused by her hubby's remark. The actress took to Twitter to write, ''Like I don't have enough trolls lurking around in the outside world :)".
Like I don't have enough trolls lurking around in the outside world :) https://t.co/fxy0dXRnnX

— Twinkle Khanna (@mrsfunnybones) August 2, 2018
More Bollywood stories and picture galleries
For all latest news and updates, stay tuned to our Facebook page