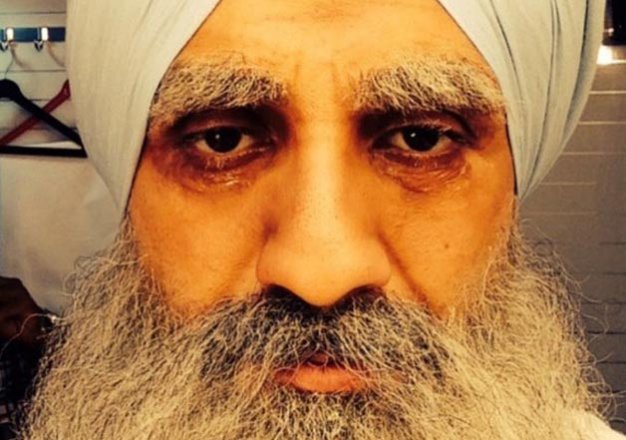 New Delhi: Bollywood has been home to transformations and transitions for long. From Salman Khan (Sultan) to Ranveer Singh (Bajirao Mastani), almost every actor has undergone extreme body changes to get in to the skin of the character.
The latest to join the list was hunk Randeeep Hooda, who lost 18 kg for his upcoming movie 'Sarabjit'.
While we were in awe of the majestic transition achieved by Hooda, the actor-comedian Vir Das grabbed our eyeballs for his new look.
The Mastizaade actor has apparently put on 11 kgs and grown a full beard for his look in forthcoming movie '31st October', a biopic on the life of 1984 riot survivor Davinder Singh.
Vir, for the role, had to transform from a 28-year-old to a 65 year-old, as his character ages in the span of the movie.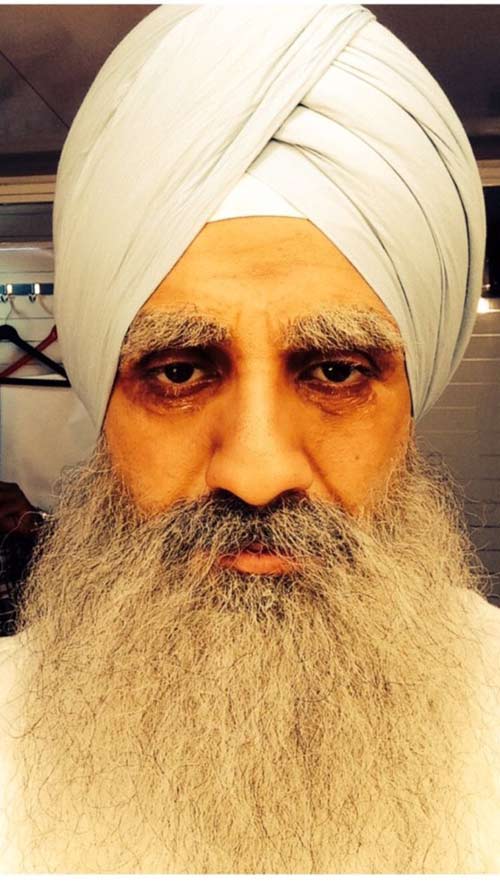 To achieve the tricky challenge, Vir went through various trial sessions with different makeup artists. Finally, the group of four artist and 6 hours of make up (3 hours to put it on and 3 hours to remove) gave the desired look to Vir Das.
He shared his unrecognizable new look on Twitter account. Here's what he tweeted.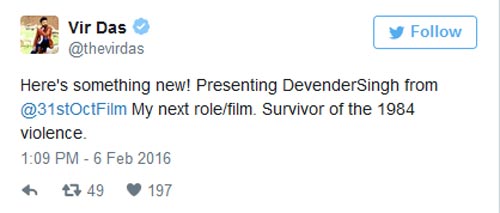 Helmed by Shivaji Patil, 31st October is a thriller based on the aftermath of former Prime Minister Indira Gandhi's assassination. It stars Soha Ali Khan as Tajinder Kaur opposite Vir Das.