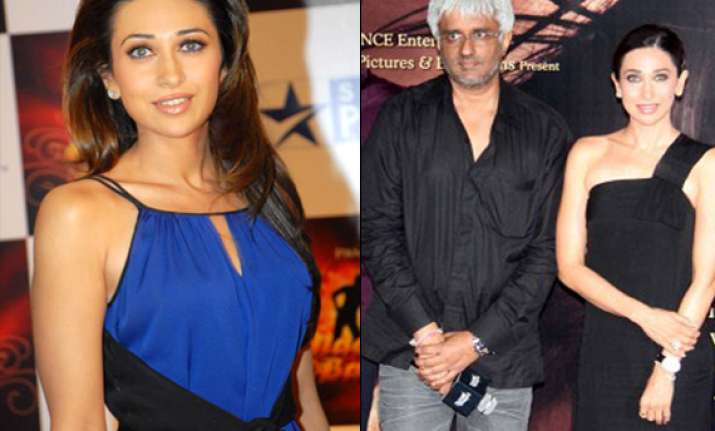 Mumbai, Apr 26: Filmmaker Vikram Bhatt, who is all set to release his upcoming film Dangerous Ishhq, with Karisma Kapur, says he developed a school boy crush on the actress after watching first half of the film.
Karisma, 37, is making her Bollywood comeback after five years with the 3D venture.
"Saw the first half of Dangerous Ishhq last night and have a confession to make... think I have a school boy crush on Karisma Kapurr!!," Bhatt posted on Twitter.
The film, which revolves around a woman's search for her love through many lives, will hit screens on May 11th.