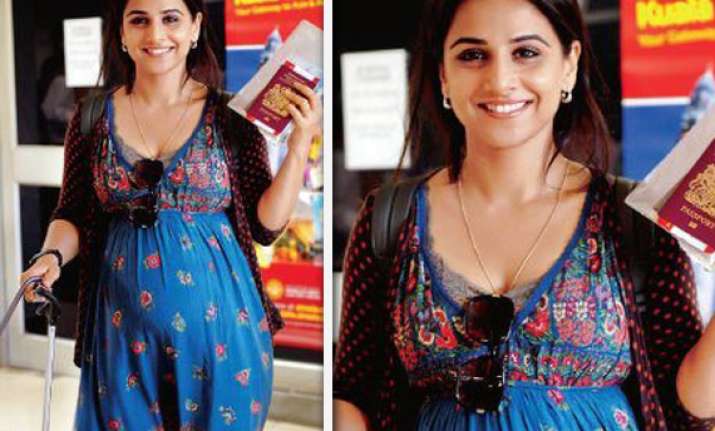 Mumbai, Jan 28: Ooh La La girl Vidya Balan  took tips from her sister Priya, who was pregnant, while shooting for Sujoy Ghosh's film Kahaani.
 
"Vidya was very keen to get all the nuances right of a pregnant woman. And it was sheer coincidence that during the same time, her sister was also pregnant. So, whenever she would get time, Vidya talked to her and also observed her mannerisms, movements and moods during pregnancy", a source close to Vidya told HT City.
 
Says Sujoy Ghosh: "I had left the entire preparation bit to Vidya. But yet, she did everything to get into the head of the character. For example, during the filming, she would ask for all the details like where her character is coming from and where it's going. In that sense, she is very detailed and elaborate in her approach."
 
Vidya Balan also met a few doctors and people who live abroad to imbibe their typical lifestyle. In the film, Vidya plays Vidya Bagchi who comes from London to Kolkata in search of her missing husband.
 
"Vidya also made a list of do's and don'ts for a pregnant woman during the shoot. She and Sujoy even made a lsit of superstitions. The actress would barely sleep for two hours and still look fresh for the shoot. She would also eat a salad called 'grandmother's salad'", adds the source.
 
"Audiences can't see such things on screen but it really helps an actor with his or her performance. It's really commendable if an actor goes all out for her character", said Sujoy.