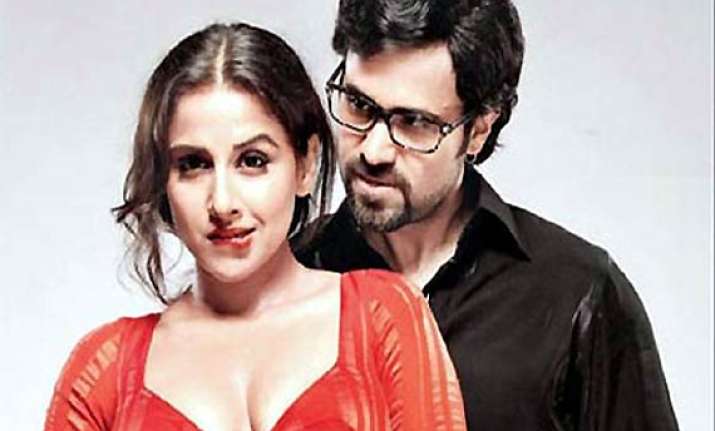 Mumbai, Dec 7: After the success of The Dirty Picture, Bollywood actors Vidya Balan and Emraan Hashmi are set to work together again in another Ekta Kapoor production, HT reported.
 
'Ekta is very happy with the response that the film and Emraan and Vidya have received as an on-screen couple. So, she is toying with the idea of repeating them in one of her upcoming films," the report quoted an insider as saying.
 
No details have been outlined yet. Tanuj Garg, CEO of Balaji Motion Pictures said: "Yes, it's an idea we are playing around with. Emraan and Vidya's pairing has been widely appreciated in The Dirty Picture. And since it's an interesting combination, why not? Right now, we aren't sure of the director or script, but it is definitely on the cards."
 
"So, we are thinking of casting them again . They look very fresh together. We are currently toying with a few sotry ideas", says Garg.
 
Asked whether the two will team up for VIshal Bhardwaj's Daayan, which is also being produced by Ekta, Garg says, "As of now, only Emraan is in the film, but no, there are no plans to bring them together in Daayan. That's a completely different film. We are planning to take the film on the floors by March. We haven't locked the female actor yet, but we will make a formal announcement soon."