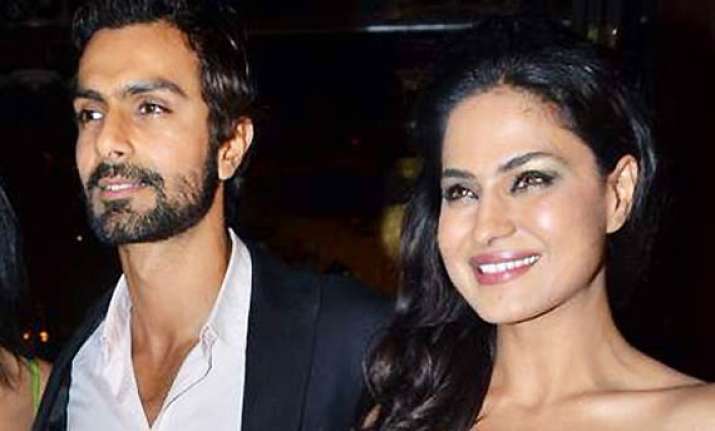 Mumbai,  Dec 6: Pakistani actress Veena Malik has given the address of her boyfriend Ashmit Patel in her police complaints addressed to Bandra police station, Cyber Crime Cell and Mumbai Police Commissioner.

The address - Kalpak corner, Station Road, Bandra 9West) - Ashmit Patel's residential address.

"Since Veena is a Pakistani National, she resides in a hotel, hence Ashmit has lent her support by permitting Veena to use his residence address for legal correspondence," says a source known to Veena Malik.

Sources disclose that Veena and Ashmit are still in a live-in relationship, but the actress, who has already signed to appear on a TV show (Veena Ka Vivaah) has revealed that all is over now.

Veena is leaving no stone unturned to seek justice and has filed a defamation suit against FHM, over the nude cover photo with the ISI (Pakistan's intelligence agency) tattoo on her arm and is seeking ten crores for the irreparable damages caused to her image.

The legal notice to FHM and the complaint to the Mumbai Police and Cyber Crime Cell says, "They intentionally induced our client to take photographs with clothes on and have tampered with and/or morphed the photographs and cheated by publishing nude pictures with a deliberate intent to cheat our client".