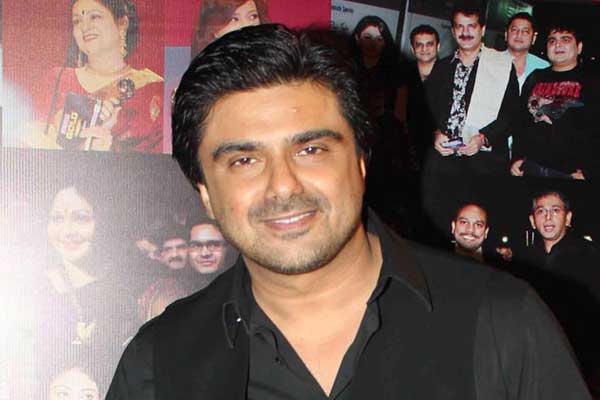 New Delhi :  Actor Samir Soni, who has been part of hit TV shows such as 'Jassi Jaissi Koi Nahin', 'Saaksshi' and now 'Parichay', says his television stint began as a compromise.
The 43-year-old actor is currently playing the lead role of a lawyer in Ekta Kapoor's 'Parichay', which has earned him accolades from the audience as well as awards.  "I started my career wanting to be a film actor. But surprisingly I am very comfortable and happy being part of the small screen.
"TV started as a compromise for me. It was a logical decision. Even if you do two films a year, you don't shoot for more than 100 days. The actor in you starts dying.
The great thing about TV is I get to work regularly, assess my performance and the results are immediate," Samir told PTI.  The actor also said that he is enjoying his stint as a TV actor so much that he does not have time to even look for any other work project.
"I don't have the time to look elsewhere for work. I have not worked this hard in my life. I work 27 days a month. The year been kind as I have won three awards for best actor for my role in 'Parichay'.
"The last show I did was 'Dil Kya Chahta Hai' in 2008. I came back to TV after 7-8 years and it seems like the people actually like me on TV," Samir said.
The actor tied the knot for the second time with former actress Neelam Kothari last year. The couple are friends with Bollywood stars including
Shah Rukh Khan
,
Salman Khan
,
Karan Johar
among others. Samir says that despite their superstardom, they have immense respect for him.  
"Me and Neelam are friends with a lot of Bollywood stars.  But when we meet we don't really discuss work. Karan (Johar) teases and says, 'My mom always talks about you' or they will say that 'you are busier than we are'.
"They also realise that TV is big money. Besides TV, I also do theatre and films and they know I have earned my respect in the last 15-16 years," Samir said.  
Last seen as a quintessential Bollywood director in the film "I Hate Love Storys", Samir has appeared in films including "Fashion", "Vivah" and "Baghban".  
When asked if he is content doing bit roles in films, he said, "For me the character should be interesting in the film.  My aim is to see how I can add value to the role that is being given to me. The team, the people I work with is also instrumental in my decision to be part of any film.
 "I need to be assured that the team is capable enough to execute what they want to. For this reason, I tend to pick big banners. If it is a Dharma, Madhur (Bhandarkar) or BR Chopra , I know that the quality will not be compromised," he added.