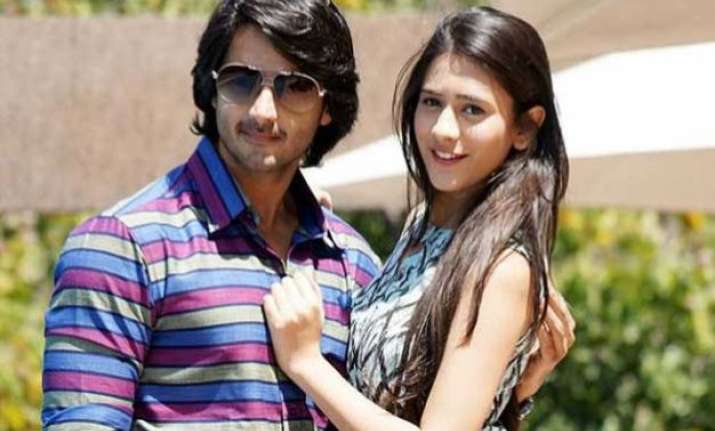 New Delhi: In the coming episode of daily soap 'Tere Shehar Mein' viewers are going to enjoy the romance of Amaya and Mantu.
Amaya, under the influence of bhang, will groove with Mantu and also will hold his hands. And not only this, the lady will also shoo away the other girls who try to hit on the handsome Mantu.
Let us describe you the scene in detail:
Amaya was about to express her feelings to Mantu but suddenly a girl enters the scene. She starts dancing with our hero Mantu and also flirts with him in front of Aamaya.
Seeing her love interest with other girl, Amaya gets furious and starts puling Mantu towards her. But, she gets good competition from the other girl who is not ready to leave Mantu's hand.
The two ladies start stretching the innocent Mantu like a rubber band.  And when the pulling business doesn't work out, Amaya decides to carry on the romance in a dream sequence.
And then starts a beautiful sequence where Mantu lifts Amaya in his lap and the unsaid love story moves further.
But one minute! Who is this girl to enter the dream romance sequence of the two love birds?
And not she intervenes but also starts her own sequence with the hero. What's happening Mr. Mantu?
Whatever happens next but one thing is for sure that Mantu is in great demand these days. Two girls are day dreaming about you mister lucky boy.
We advise Amaya to not to waste much time and express her love in the presence of Lord Shiva and Ma Parvati.
Watch this space for more telly updates.