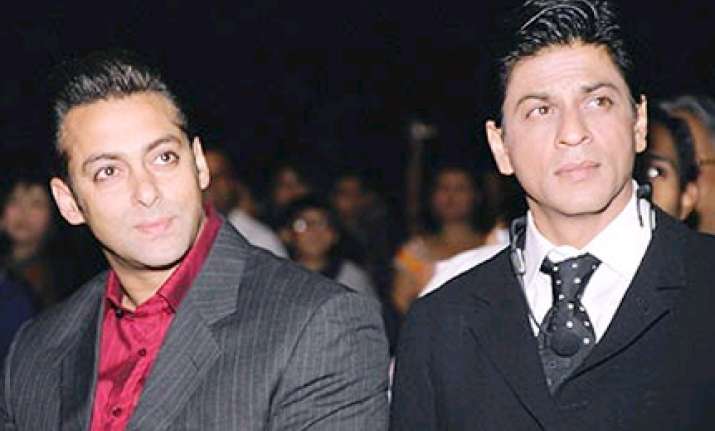 Bollywood star
Salman Khan
says
Shah Rukh Khan
was a different man when they were both beginners. His insecurity has grown in proportion to his fame, he said, says a report in Mumbai Mirror.
In a show called Bollywood Face-Off on Zoom TV, Salman observed, "What Shah Rukh does or says is not of the least interest to me but he is one of the most insecure actors. If he could get rid of that he would actually be a nice fellow. When we were all starting out in our careers, and were in the Rs 4 to 5 lakh bracket, we were friends. As we became more and more famous, he grew more insecure."
Earlier, on the show he blamed the media for the quick turnover of girlfriends some actors have read himself. "Two people may have just begun dating, they need time to know one another, to understand one another and you people start writing that they are in a relationship. That puts an awful amount of pressure on them and they are almost forced to get into a relationship," he ranted.
Then he added, "When they find they are not terribly compatible and don't want to take the relationship further, you people say, he is changing girlfriends all the time." Huh?
When asked how he was uniformly cordial with his visitors on the television show he does for another channel, responding smilingly to intrusive questions about girlfriends and marriage while the same from a media person would elicit nothing but a growl, he explained, "The difference is intention. They are being nice, you people want to corner me and get me to say something provocative."