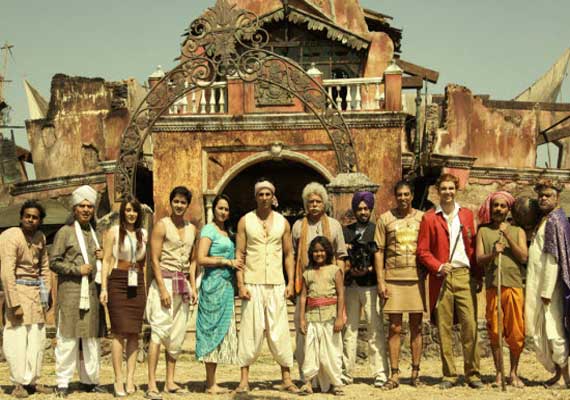 Mumbai:  Producer Farah Khan, who is thrilled about her next home production 'Joker', intends to screen the film to underprivileged children. 
Directed by Farah's husband Shirish Kunder, 'Joker' is a fantasy-adventure film starring
Akshay Kumar
, Sonakshi Sinha, Shreyas Talpade, Minnisha Lamba and others.
'Joker' is about a village called Paglapur, which lacks basic facilities like water supply and electricity.  Since no one comes forward to solve the problems, the character played by Akshay Kumar creates a drama involving aliens to attract people's attention.
"'Joker' is a complete family film and the kids already love our friendly aliens. We have been doing a lot of events with aliens and the reaction from kids has been out of this world," Farah Khan said in a statement here.  
The makers of 'Joker' are planning to show the film to underprivileged kids and children from reality shows a couple of days before the movie releases.
"As part of promotions, we are planning to show this movie to the kids," Farah said.
The film produced by UTV Motion Pictures, Farah Khan and Shirish Kunder's production company—Three's Company and Akshay Kumar's company—Hari Om Entertainment, releases on August 31.