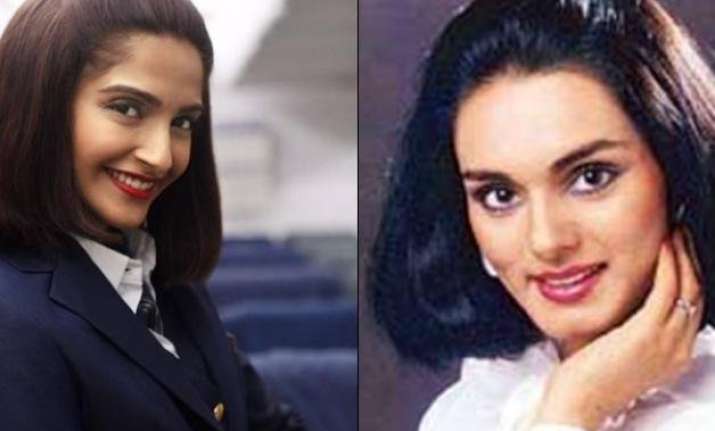 New Delhi: Actress Sonam Kapoor has silenced her critics with a nuanced performance in her last movie, 'Neerja'. The biopic narrated the story of 22 year old air hostess Neerja Bhanot of Pan Am 73 flight. After her flight was hijacked, the braveheart took it upon herself to save her passengers and was gunned down protecting children from bullets of terrorists.
While this Ram Madhvani's directorial has garnered appreciation from all corners for touching raw nerves, it didn't go well with the martyr's own ex-colleague. A Facebook post after the movie's release from an alleged crew member who was on the ill fated flight, read that the film was a work of pure fiction. Nupoor Abrol, in her post said that it wasn't only Neerja Bhanot who was the hero of the entire incident.
A few days ago the producer of the biopic lashed out at Nupoor saying she wasn't even on the plane.
The lead actress Sonam though fully aware of the incident, earlier chose not to react on it. But now she has broken her silence. While speaking to a leading daily, she said, "There is just one person who is saying this. There are passengers, the captain and everyone on the flight, who have been supportive."
She went on adding, "There is a reason that Neerja received the Ashoka Chakra and the Tamgha-e-Insaniyat and the American Award for Justice. If three governments are giving a girl an award, it is disrespectful for me to come and defend Neerja Bhanot and it's disrespectful for someone to ask if this is true. I feel like in all humility, we have made this film and given everyone a lot of respect."
Well, Sonam is right about one thing for sure. There is only one lady who feels the movie is pure fiction while others disagree with her totally.