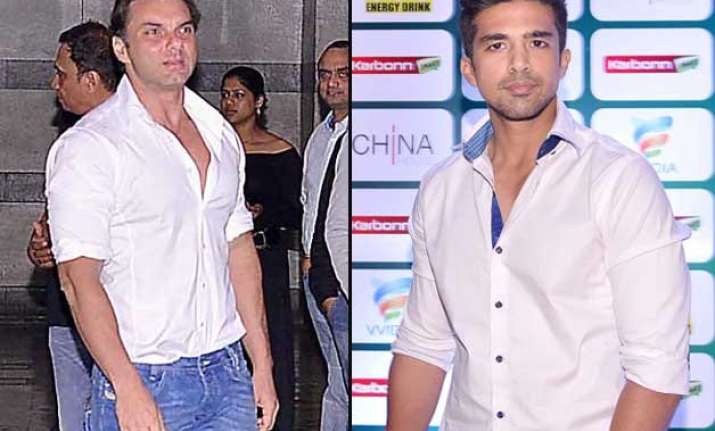 New Delhi: Suniel Shetty, Sohail Khan, Saqib Salim, Bobby Deol, Vatsal Sheth, Sameer Kochhar were the star attendees at Celebrity Cricket League after party yesterday.
The party was organized after the Mumbai Heroes team defeated Veer Marathi in the first outing of the league on Saturday.
Mumbai Heroes' captain Bobby Deol was seen leading his players off ground too. We got to see rugged look of the Bollywood actor. Bobby dressed casually in a shirt, jeans and a floater for the party.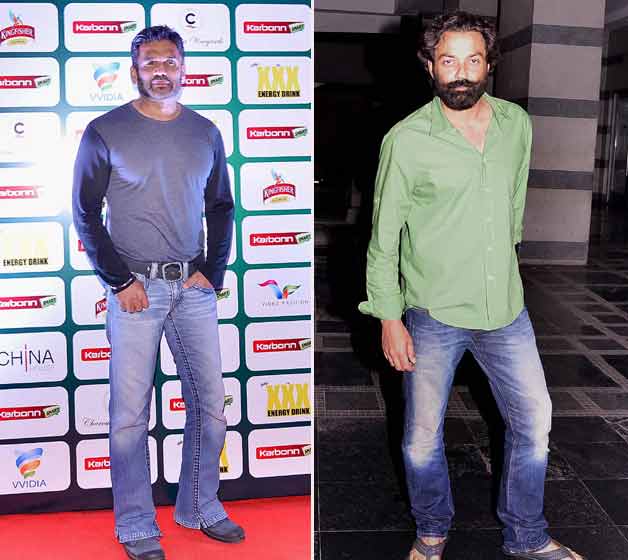 One of the leading batsmen for the Mumbai Heroes' team Suniel Shetty was also present at the party. The actor was the team's captain till the last season of CCL.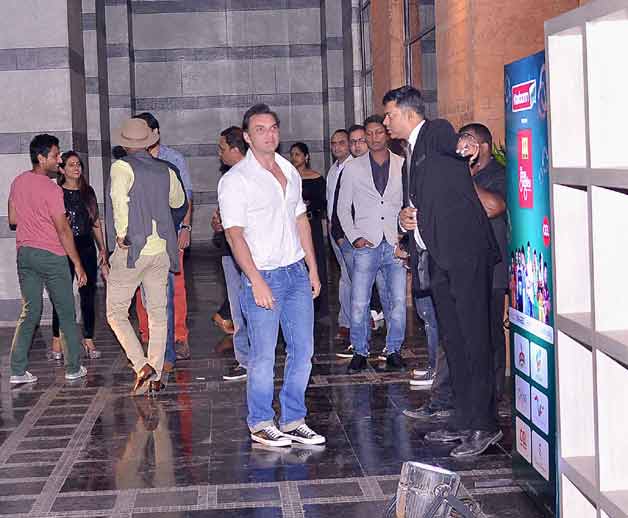 Sohail Khan, who is also the co-owner of the Mumbai Heroes' team arrived little late for the party. He was seen asking the way to party hall from a hotel staff. Sohail looked quite dashing in white shirt and blue denim.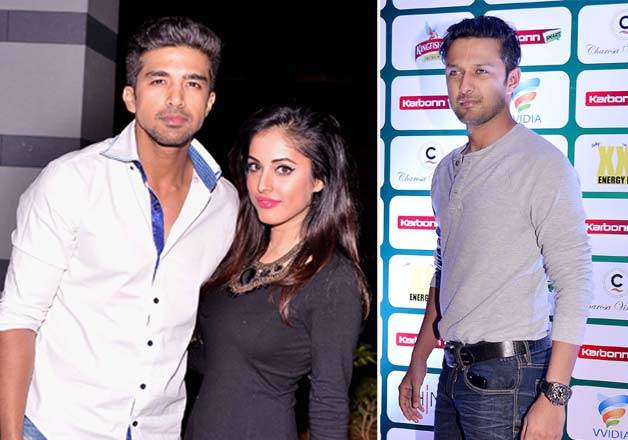 'Hawaii Hawaai' actor Saqib Saleem Qureshi was also among the attendees at the party. One of the youngest members of Mumbai Heroes, Saqib arrived with a mystery girl in the party. His sister Huma Qureshi is the brand ambassador of the team.
Film and TV actor Vatsal Sheth attended the after party with his friends. He is a middle order batsman of Mumbai Heroes' team.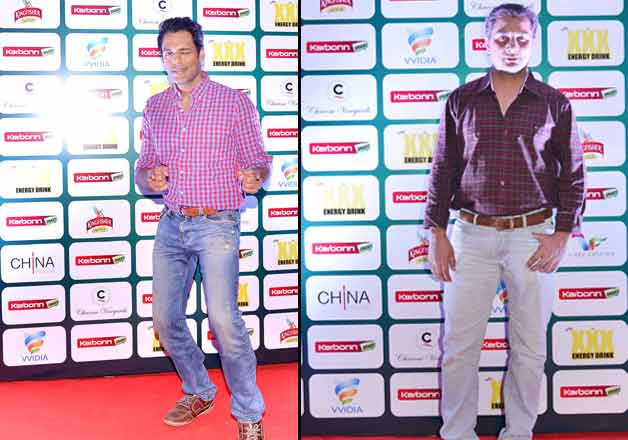 Actor and IPL presenter Sameer Kochhar also attended the after party organized by his team.
Other members from Mumbai team Varun Badola, Indraneil Sengupta and Shabbir Ahluwalia were also in attendance. Fans and family members of the celebs were also spotted at the party.