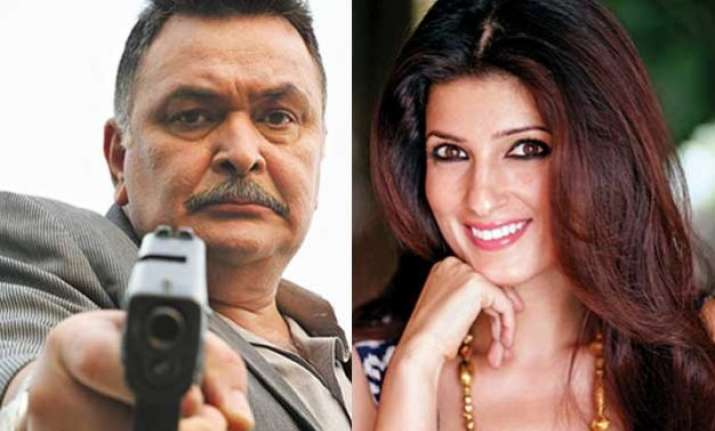 New Delhi: The high profile Sheena Bora murder case became the most talked about topic of the town with sensational revelations coming out every day.
As the entire case is enthusiastically covered by the media, the hype around it has reached to an extreme level.  
Veteran actor Rishi Kapoor, who is known for getting his opinion count, blamed media for sensationalizing the infamous murder case.
He took it to Twitter to share his viewpoint"
"Embarrassment. Do we have no other news but that of Sheena Bora murder case?All Indian news channels only talk about this 24 hrs in London!," he tweeted.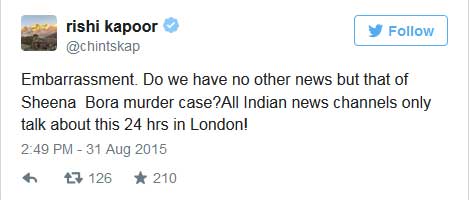 "Let law take its own course. Surely we have other reporting to show the world! This is not the first murder case nor the last. Please resist," Rishi Kapoor requested.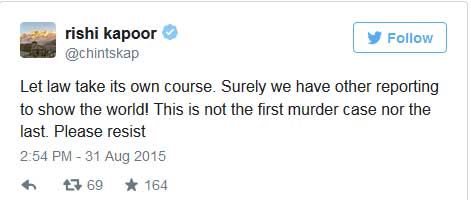 While Rishi fumed, Twinkle Khanna aka MrsFunnyBones was high on satirical quotient when she tweeted this:
"Radhe Maa looking mighty relieved that the world is now distracted by Peter and the shenanigans in Bora Bora.."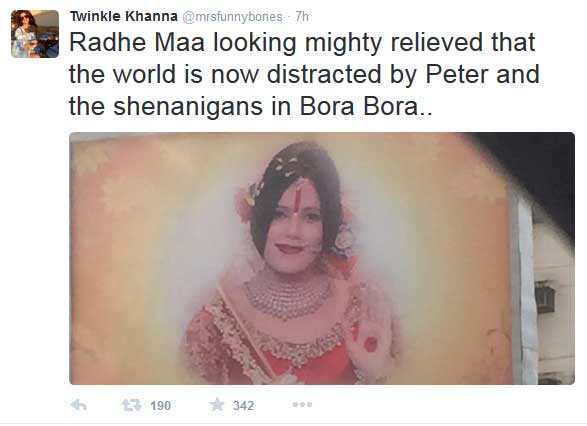 Well! These two made the same point but in an entirely different manner.