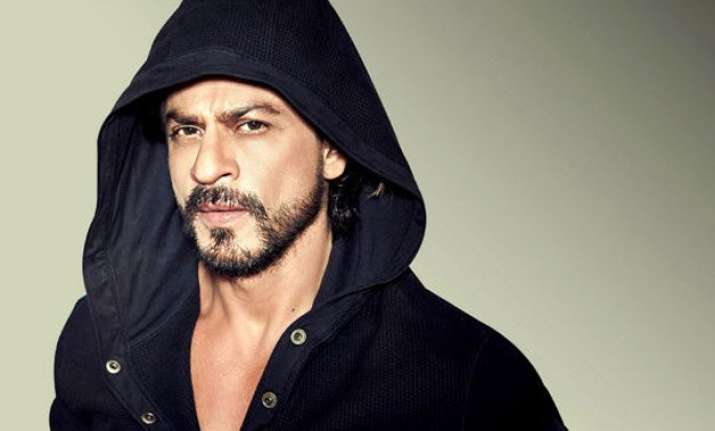 New Delhi: Shah Rukh Khan is one of those celebs for whom everyone goes crazy.
People not just yearn to see him someday, there are some who even worship Shah Rukh Khan.
Despite such a celebrity status and a huge fan following, SRK has been quite humble and down to earth as a person.
In fact, he is as commoner as any one of us, who likes to mess out things especially food, go crazy about celebs, have posters in rooms and get them autographed, click numerous selfies and many more things which we often do in our day-to-day lives.
Don't believe us?
Well, SRK himself revealed all these things and much more during the live chat he recently did with his fans.
Here we bring you some never known before things that Shah Rukh Khan revealed about himself:
About being a FAN of someone:
I am a huge fan of Muhammad Ali and would love to meet Bruce Jenner. I met Michael Jackson and Madonna but unfortunately, didn't get a picture clicked with them.
About taking autographs:
In Delhi, I took the autograph of Vijayendra Ghatge and Swaroop Sampat who were there to shoot a show perhaps. I have a Mughal-E-Azam poster with Dilip saab's (Kumar) autograph on it. DDLJ poster has Yash Chopra's signature. I would like to have James Cameroon's signature on T2 poster.
On clicking selfies with fans:
If they allow me to click a selfie I don't mind. But everyone has their own angles and nobody clicks it according to my angle. Sometimes my nose looks big. Also, I get really disturbed when people take selfies surreptitiously. Once a gentleman was trying to do the same thinking I wouldn't know. It was even making noises.
About his kids' reaction to his movies:
No one at home is my fan. My kids have been brought up in a way where they are taught not to treat my film's releases as a big day. It's big for me, not for them. Aryan is a fan of Manga comics and the characters he loves are Deathnote, Kai, Light. Our dogs are even named after them. But I think he might have moved on to Jennifer Lawrence.
On Oscars 2016:
I liked 'Spotlight'. 'The Revenant' was good but long. I loved 'Creed' too but it didn't get nominated. I got scared while watching 'Room'. Felt a bit claustrophobic as well
On Yash Chopra movies:
I would have loved to be part of Deewar.
Shah Rukh Khan's love for poster:
I had posters of Cheryl Ladd, Samantha Fox, in bikini of course. I also had a poster of Axa, Amazonian lady from a comic book in my bedroom
* SRK eats the same food all day long which includes Chicken, broccoli and sprouts. And he loves to eat food with AbRam because than he looks less messier than the kid.
* King Khan considers himself to be a fan of Alia Bhatt and Shraddha Kapoor. He stated, "I have just worked with Alia and she is very talented. I have also heard really good things about Shraddha Kapoor. She is very sweet."
* Talking about 'Don 3', Shah Rukh revealed, "I also read the story today. Farhan and Ritesh are coming to meet me tomorrow, so may be (we will finalise it tomorrow)."