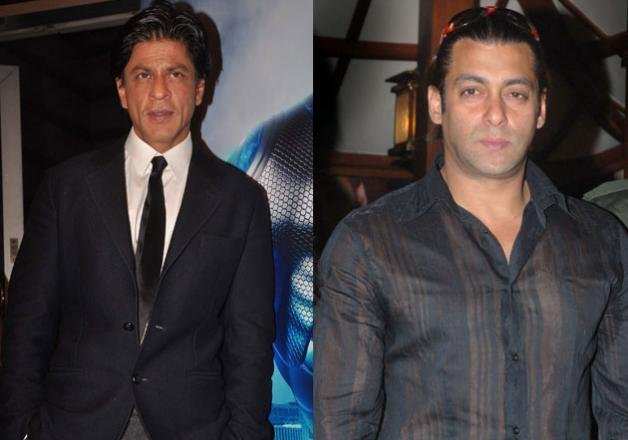 New Delhi: Bollywood superstars Salman Khan and Shah Rukh Khan have always been the news makers and end up grabbing the eye-balls for whatever they do.
While the two Khans are quite famous for their cold-war in the past, recently their bromance became the talk of the town.
The episode in which King Khan visited Salman Khan hosted Bigg Boss to promote his movie broke all the records of TRP and it was pointed out that Salman and SRK had put aside all their grudges.
In fact, the two stars were often spotted praising each other in public.
However, as per the recent buzz, a cold war is still on between the 'Bajrangi Bhaijaan' star and the 'Happy New Year' star and the reason behind this cold war is the release of 'Sultan' and 'Raees''.
This revelation was made by a trade industry expert who stated that this clash has ignited the cold war between Salman and SRK.
"Things aren't the way like they were a few months back. Their fun and banter on the Bigg Boss special episode was genuine, but now they have a reason to hold a grouse against one another. Both their films are releasing on the same day and neither of them is ready to opt out of the race," the trade industry expert told a leading daily.
'Sultan' and 'Raees' are expected to hit the theatres on Eid this year and both Salman and Shah Rukh are on their toes to complete their respective movies on time. Apparently, releasing a movie on Eid plays a key role in the box office success as the holidays would continue till the weekend which will make people watch the movie.
The trade industry expert reportedly reveals, "Salman is going all out to ensure that there is no delay from his end. He's been disciplined in terms of meeting the planned schedule and has promised Adi that Sultan will release on Eid."
While none of the actors have officially announced the releasing date of their respective movies, but it would be interesting to watch clash of Shah Rukh Khan and Salman Khan at the box office.