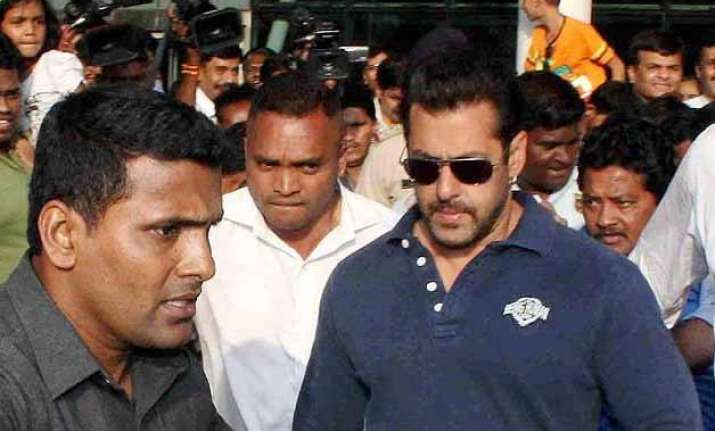 New Delhi: In a blow to superstar Salman Khan, Supreme Court on Monday agreed to hear plea challenging bail given to the actor in the 2002 hit-and-run case. The Bombay High Court had earlier adjourned the hearing on July 13.
A lower court in Mumbai on May 6 sentenced Salman to five years in jail on various counts including 'culpable homicide not amounting to murder'.
A man was killed and four others were injured when the actor's Toyota Land Cruiser ran over them while they were asleep on a pavement outside a bakery in suburban Bandra on September 28, 2002.
Khan denied being behind the wheel, contradicting the testimony of several witnesses.
The actor's driver had in March said that he was driving the vehicle during the accident.
But the Bombay High Court had, on May 8, suspended the 5-year sentence of Khan in the hit-and-run case and granted him bail pending his appeal against conviction.
Two days before the grant of regular bail, the High Court had also granted 48-hour interim bail to the actor.