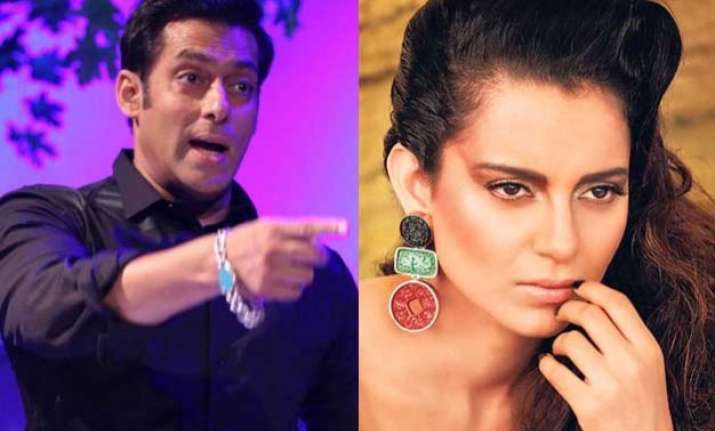 New Delhi: Kangana Ranaut and Imran Khan starrer Katti Batti turned out to be a dud at the box office. Imran, however, received appreciation for his performance. But for Kangana, it was a shocker after a series of super hit movies like Queen and Tanu Weds Manu.
We all know that it was Salman Khan who persuaded Kangana Ranaut to hear the script of Katti Batti. But, now it is coming out that Salman is holding Kangana responsible for movie's flop show.
According to an entertainment portal, the Bajrangi Bhaijan star said that he had just told Kangana that Nikhil was willing to narrate a script.
Furthermore, the report states Salman as saying that if someone asks him to hear something, he will do it but he will accept it only if he likes it.
Such statements from the Dabangg Khan are quite in lines with the saying – 'sawari samaan ki khud jimmedar hai'.
Though, when Kangana was asked if Salman Khan has suggested her to do 'Katti Batti', the lady dodged the question giving an impression that she no longer wants to talk about the superstar.
"See I think now that film is done, we can move on other things and during the promotions we had already talked a lot about all of these. Let's talk about the collection I have launched today," said Kangana Ranaut.
Well! It seems the things are getting heated up too much and only the future will tell the further equation between the celebrated stars. But we do expect a show of sensibility from both Salman and Kangana.