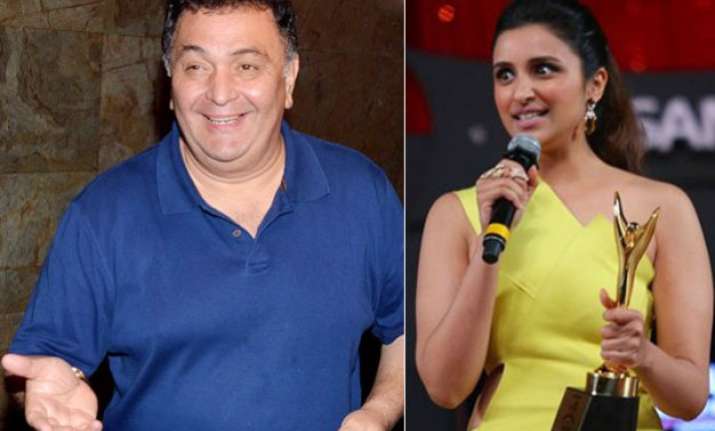 New Delhi: The end of 2015 and the beginning of 2016 had one thing in common- Award Shows. A plethora of them got telecasted where almost all the big names of Bollywood got awarded and honoured.
The trends did start a discussion among people and journalists on the commercialisation of awards. And now veteran actor Rishi Kapoor has joined the list.
Rishi Kapoor, known for making us laugh with hilarious tweets, has indirectly made fun of Parineeti Chopra for winning Style Icon of the Year Award.
"I couldn't believe it when they recently gave an award to Parineeti Chopra for losing weight. Can someone please give me an award for gaining weight?"
Expressing his discontent with award functions Rishi said, "I never did believe in popular awards. It's gotten much worse now. I use award trophies as doorstops in my home. What they have done to film awards is truly tragic. They've reduced them to trivia. Shameless. Agar sabko khush karna hai toh phir award ka matlab kya hua?"
He further conveyed his concern over commercialization of awards and how they have lost their value.
"It's all for television now. One or the other of these awards keep playing in some corner of the world. I've personally seen our awards functions being televised in Mauritius, New York, Los Angeles and many other parts of the world," he lamented.
Interestingly, Rishi Kapoor has received his fifth lifetime achievement award this year, but he has made it clear that his work won't stop.
He said, "It's my fourth or fifth lifetime achievement award. They pleaded with me to accept it. They think my work is over, so they keep giving me lifetime achievement awards. But my work continues irrespective of whether they give me an award or not."