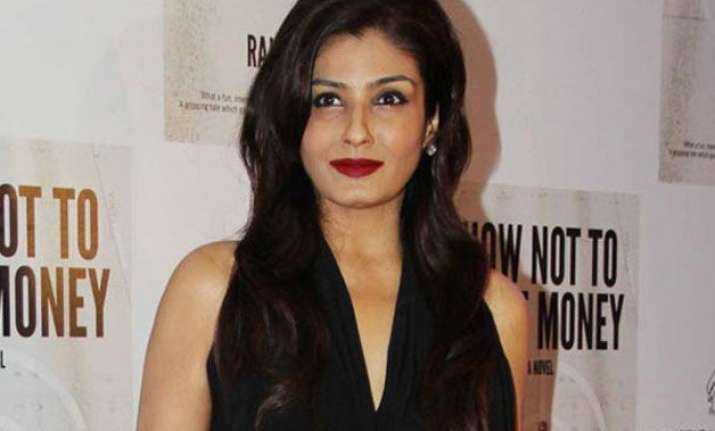 New Delhi: The 'Mast Mast' girl Raveena Tandon, who was a seductress in the 90's, is all set to soar up the mercury once again with an intimate scene in her next flick.
The actress was intially disappointed with her all scenes being trimmed in Anurag Kashyap's 'Bombay Velvet', that was supposed to be her comeback movie, but she will return with another flick based on the life of the assassinated Pakistani Prime Minister Benazir Bhutto. 
According to Mid-Day, her intimate scene might be based on Bhutto's alleged involvement with a high profile cricketer with whom she allegedly shared a close relationship while studying at the Oxford University in the early '70s.
Tandon has asked the scriptwriter to bring down the level of intimacy. "Raveena has been in touch with the scriptwriter. She sat through the narration and asked for toning down the bold scenes. Once the final script is ready, she will be called for another round of narration after which the makers will launch their hunt for a director", the daily quoted its source as saying.
Raveena has begun working on her look for the flick. The actress also fled to UK for a meeting with the make-up artist who is working in the movie. 
According to the daily, she has looked upon a few appearances and will don some among them. If it suits her and all other things work accordingly, Raveena will give a go ahead to the movie.
Let's see whether she gives her final nod or not!