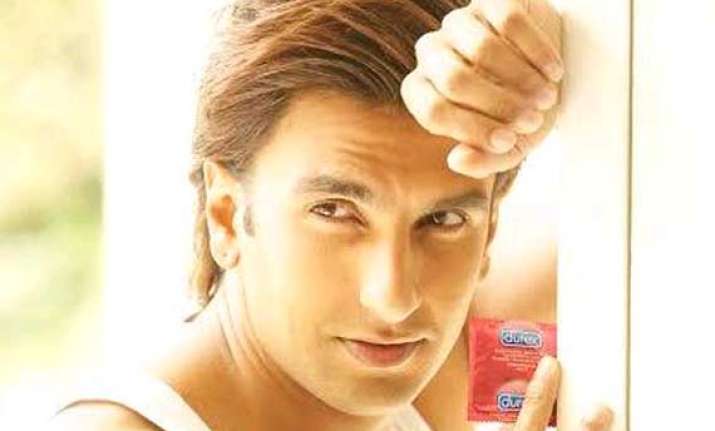 New Delhi: Bollywood star Ranveer Singh who is now endorsing condoms after porn star-turned- actress Sunny Leone will soon hit your tv screens with his latest condom ad.
And the great news is that the first look of the ad is out! Just get ready for dishy dude Ranveer Singh's hot and happening ad.
Yes! Gals the hot and sexy hunk of Bollywood Ranveer Singh is all set to show off his chiseled body and make you drool over him in his latest condom ads. The Ram Leela star Ranveer Singh supporting the social cause of ensuring safe sex, so he is happy to be associated with a condom brand.
According to reports, the Emraan Hashmi and Arjun Rampal were also approached for the ad, but as they declined the offer so Ranveer was considered to rope in.
As quoted by a leading daily, a source said, "Ranveer always prefers to tread a different path. He knows how to exude confidence and attitude. A combination of all these factors, plus his growing popularity, made him a suitable choice for the brand. The actor loves attention and knows how to get it - be it through his mannerisms or his comments. The brand feels that his cool dude image will be an asset to their campaign."
It will for the first time that an established Bollywood actor will endorse condoms. Earlier Sunny Leone and Pooja Bedi have appeared in such ads.
Reportedly the ad will be high on style and will be shot in the end of March. The hunt for the female model for the ad is on!
Pic courtesy: Style