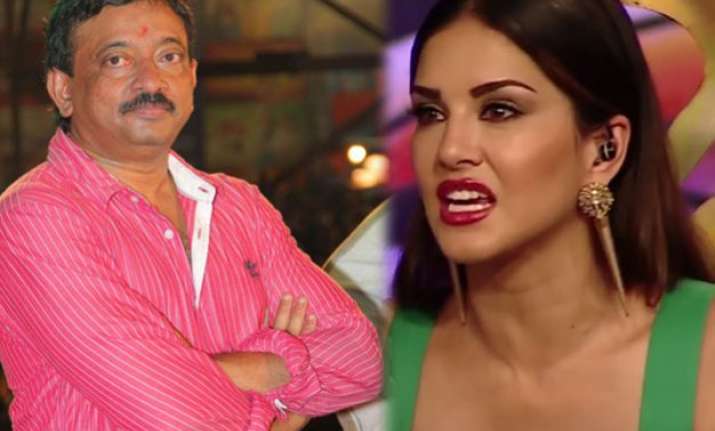 New Delhi: Sunny Leone is one such name in Bollywood who always stays in news for one reason or the other. Recently, Sunny had to go through a 'sexist' interview with a leading journalist but the lady handled it well without letting her dignity down.
Following that almost the entire B-town lauded her and called her a 'rock star'. But that doesn't mean Sunny has no haters in the film industry. Renowned lyricist Prasoon Joshi had slammed her for her past profession (of being an adult movie star), after her much-talked interview.
And now she has got one more addition to this list of haters and it is none other than famous filmmaker Ram Gopal Verma. The 'Aag' director went on a rant about the actress and he has no stopping.
In a series of tweets he has questioned Sunny Leone's honesty and also compared her with American presidential candidate Donald Trump. Few of the tweets even included PM Narendra Modi's mention.
Check out what he posted.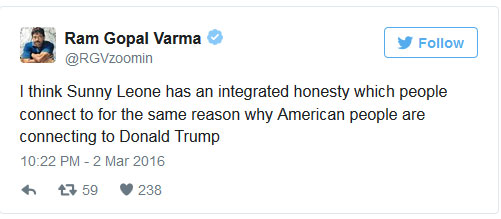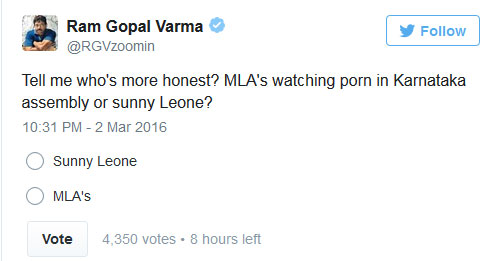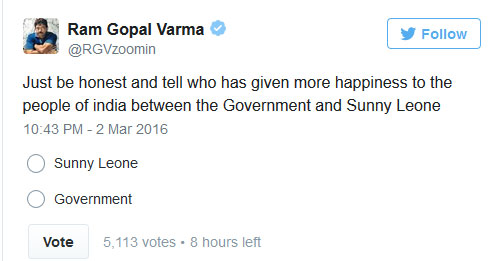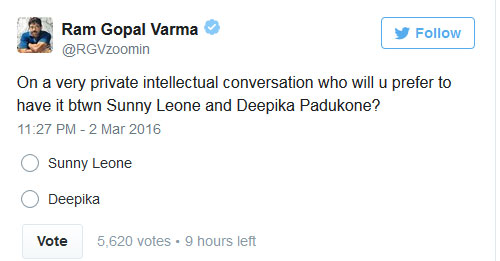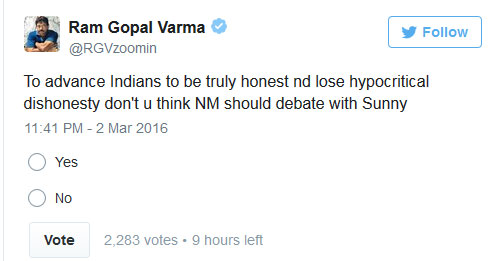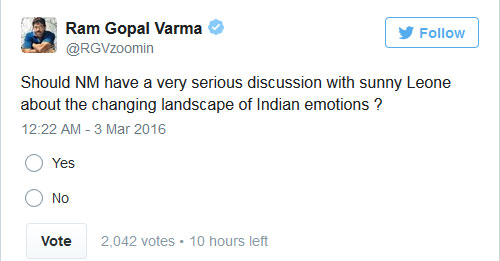 When Sunny Leone noticed Ram Gopal Verma's action, the lady just used two words to reply the movie director. She said, "Very Interesting".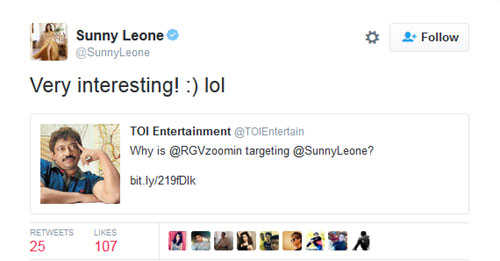 Clearly, Sunny Leone is not at all affected by the indecent words of RGV. She is behaving 'sensible' and mature' and we like it!