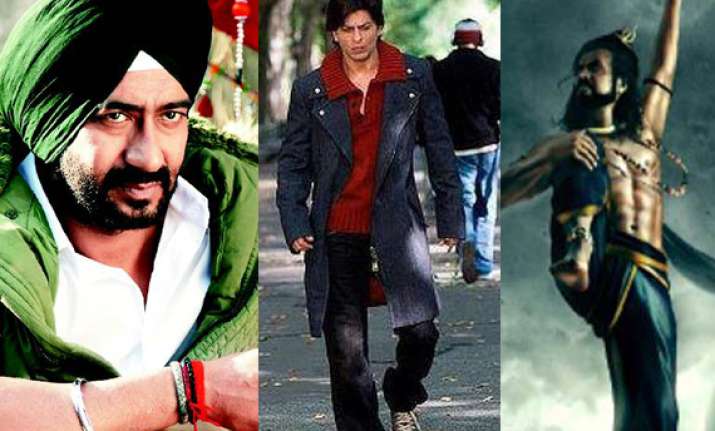 Mumbai: Box office is all set to witness a big fight with mega releases this Diwali.
Big banners Yashraj and Ajay Devgan Films are planning to ensure their flicks a big success.
Moreover south superstar
Rajinikanth
will also take an opportunity to release his next 'Kochadaiyaan'.
Ajay Devgn's 'Son of Sardar' and
Shah Rukh Khan
's untitled venture directed by Yash Chopra already lined up to conquer all the shows in theatres across most parts of India.  
Even in the overseas markets where Hindi cinema has a strong fan base; there is a clear division.
SRK is big in Dubai, Malaysia, Germany and central London, but Ajay's SOS is being looked forward to in Toronto, New York, Birmingham, and other parts of the US, where the Sikh community has a strong-hold.  
If Kochadaiyaan comes in the same period, it will only mean that shows will be very badly divided. If Rajini comes on Diwali, he will make a clean sweep down South. But up North and in Central India, the equation will be skewed. It is therefore in the best interest of all parties concerned that three-big films don't come on the same date."
Earlier, it was noticed that Rajnikanth had postponed its release date to assist Ajay "SOS" but now it's observed that the "Kochadaiyaan" may hit the theatreas as soon as it is done with it, now be it Diwali.