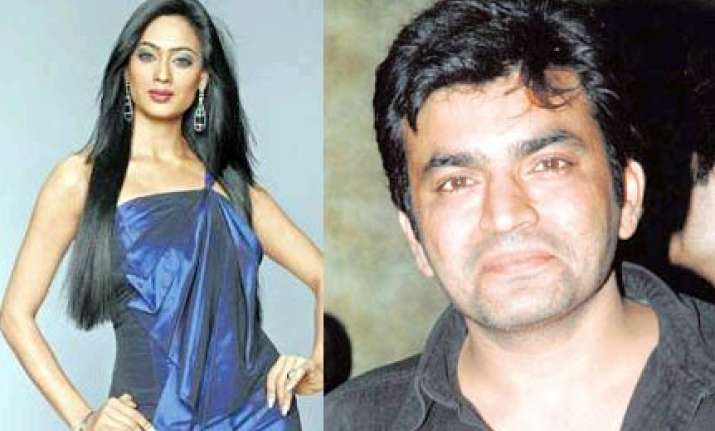 TV actor Raja Chowdhry allegedly assaulted his estranged wife Shweta Tiwari three days prior to her entry in Bigg Boss, says a media report.  
Three days before entering the Bigg Boss house, Shweta  had to visit Malad police station, to file a non-cognisable offence against her estranged husband Raja Chowdhry.
According to the police officials at Malad police station, Tiwari and Chowdhry separated three years ago.
Since that time, Chowdhry often calls her up and abuses her. He even lands up at Shweta's doorstep at odd hours and misbehaves with her.
On September 30, Raja allegedly called up Shweta and abused her.  Later, under the influence of alcohol, he even barged into Shweta's  Shiv Shakti Society flat in Malad West around 2.30 am and started abusing her.  
He allegedly slapped her and also called her names. Tiwari stays with her daughter Palak and mother. Chowdhry stays at Lokhandwala in Andheri West.
"After the recent episode, Tiwari immediately came to the police station after Chowdhry had slapped her. Her ear was bleeding and we took her for medical examination," said PSI Vinod Patil from Malad police station.
"Chowdhry, who was following her in his car, landed at the police station within minutes." The Malad police have booked Chowdhry for misbehaviour and creating a ruckus at the police station in an inebriated state.
Tiwari registered a complaint with the police. She, however, did not file an FIR as only three days were left before she entered the Bigg Boss house.  
The police have advised Shweta to approach the court to take an action against Chowdhry. "If the court orders, we will arrest Chowdhry," said Patil.