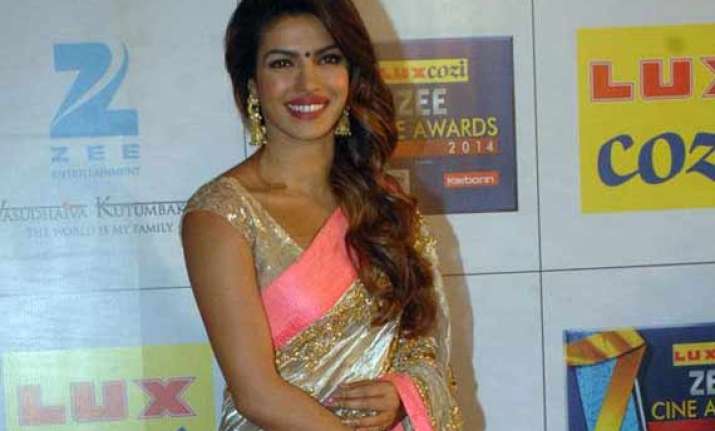 Priyanka Chopra has made inroads into the international entertainment scene with her songs and a voiceover in animated film "Planes", but the multi-faceted actress is not ready to take on a "small" role in a "big" Hollywood film.
"If something interesting (from Hollywood) comes along (I may take it up). I am not someone who will just sit and say, 'I want to do a Hollywood film just because films come my way'. I don't want to do a small part in a big film just because it is a Hollywood film," Priyanka told IANS.
The significance of the role in a film matters to her.
"I am happy with my career in terms of my music and my films. But if something excites me, why not...but it (Hollywood films) is not something I am actively pursuing," said the star of films like "Dostana" and "Barfi!".
Priyanka has so far launched two international singles - "In my city" and "Exotic". She was also recently named the face of fashion brand Guess.