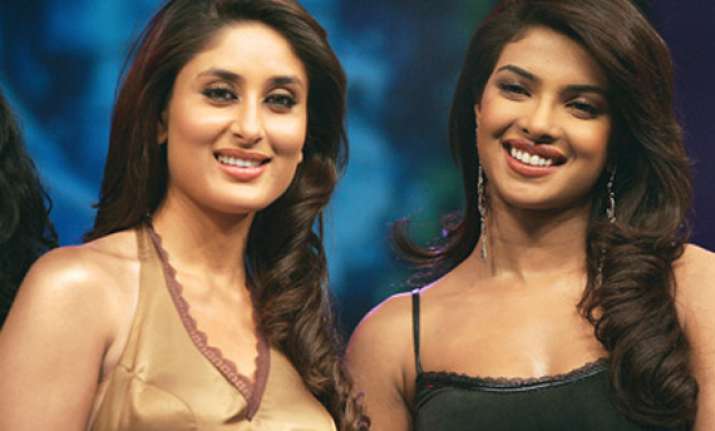 Mumbai: Superstar Priyanka Chopra has visited the sets of Madhur Bhandarkar's ambitious project "Heroine".  The 29-year-old actress spent quality time with the film's lead actress Kareena Kapoor, with whom she had a bitter relationship in the past.
"Hopped in on Madhur Bhandarkar's set of heroine and hung out with Bebo (Kareena) and my entire fashion team.. Such fond memories..," she posted on Twitter.  Bhandarkar, who worked with Chopra in his last outing "Fashion", also tweeted his joy on the actress' visit on the sets.
"Priyanka chopra it was our pleasure to have you on the sets of 'Heroine'. Your Jalwa (style) will always remain the same," he tweeted.
"Heroine", which also stars Arjun Rampal in a prominent role, will hit theatres on September 14.