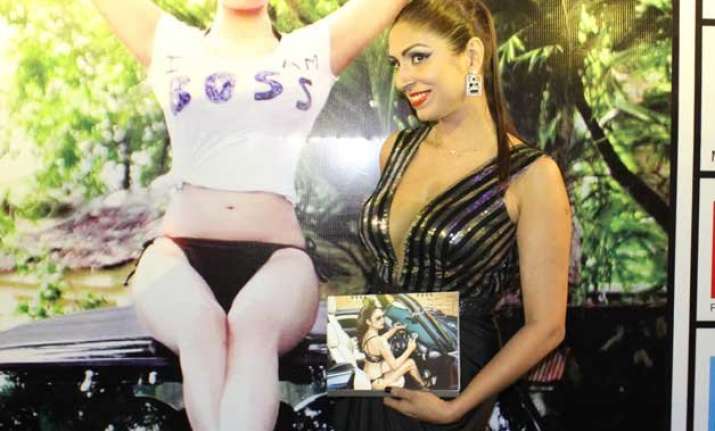 New Delhi: Pooja Misrra, ex-Bigg Boss 5 contestant, yesterday released her in-house production's Limited Edition Calendar at an event in New Delhi. The calendar is the first presentation of Pooja Misrra Production.
"We were shooting the cover of FHM magazine which was a one day shoot. However, as we were having so much of fun the shoot spilled over to three days...all my friends were gushing on the pictures we got from the shoot and told me to put it on a calendar so that they can gaze at it all year round!" Pooja said.
The 'talk to my hand' lady of Bigg Boss 5 dedicated this calendar to women empowerment.
"I dedicate this calendar to women empowerment, as I want women to feel and be sexy after seeing my calendar," she said.
The production has also made provisions to download the soft copy of the calendar. The calendar is available on Pooja's official website poojamisrraofficial.com
Recently, Pooja has issued a legal notice to Colors channel alleging that they have stolen her cookery show concept, which runs in the name of 'Farah Ki Daawat'.