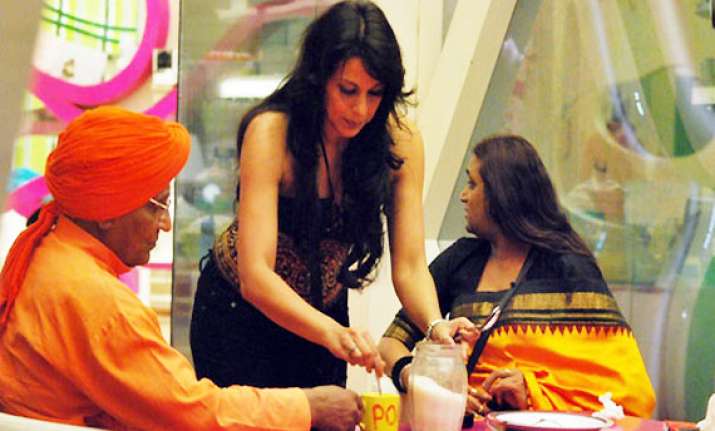 Allahabad, Nov 16: A PIL seeking a ban on controversial TV reality show "Big Boss" accusing it of violating "norms of decency" and having a "polluting effect on public morality" today came up for hearing before the Allahabad High Court.

The public interest litigation has been filed by a Varanasi-based social activist Rakesh Srivastava who has alleged that the programme was "causing severe discomfort to all those conscientious citizens who care for moral values and dignity of Indian womanhood".

Arguing before a division bench comprising Chief Justice S R Alam and Justice Krishna Murari, the petitioner's counsel S M A Kazmi, S I Siddiqui and A K Gupta alleged that "the programme has a tremendous polluting effect on public morality and is totally violative of the norms of decency prevalent in the social order of the country".

They said inclusion of "convicted criminals and women having the sole distinction of being associates of internationally notorious hardened criminals like Charles Shobhraj would send wrong signals to the youth which could feel tempted to adopt questionable ways for acquiring celebrity status".

The counsel also claimed that participation of people like Swami Agnivesh was "lending misplaced credibility" to the TV programme and prayed for a mandamus directing the Centre to ban its transmission besides asking the authorities concerned to "produce the material on the basis of which the format of the programme has been approved".

The court fixed November 30 for further hearing in the matter.