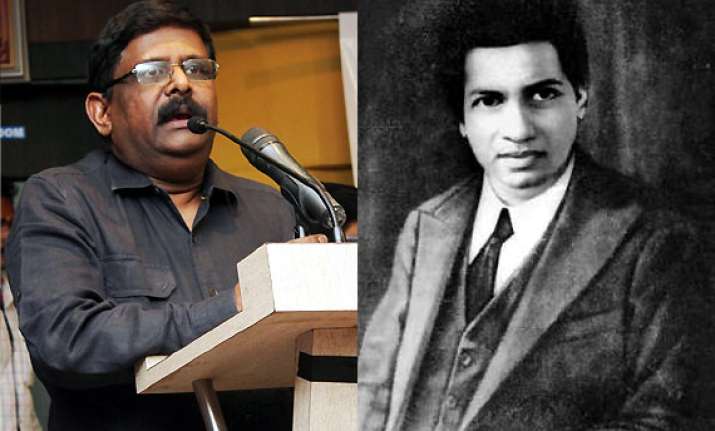 Chennai: National Award-winning filmmaker Gnana Rajasekaran says that several top actors in Tamil filmdom vied for the role of mathematics genius Ramanujan in the upcoming eponymous Tamil-English biopic.
"After my biopics such as 'Bharati' and 'Periyar', several top actors in the Tamil film industry expressed interest to work with me. When I approached them with 'Ramanujan', many felt that by doing an artistic film such as this, it will be difficult for them to get back to doing commercial films," Rajasekaran told IANS.
"For 'Ramanujan', many star actors were ready to work with very little remuneration but their only concern was shedding the commercial status they've been enjoying. Some felt that if they work in my film and go back to doing commercial films, they won't be accepted by audiences," he said.
He says "only actors in Tamil cinema have this mentality".
"Stars in other industries are open to all kinds of cinema. Look at Mohanlal and Mammootty in Malayalam filmdom. They do commercial as well art-house cinema. Have they lost their position in the market? Fans still throng to cinemas to watch their films," he added.
The lead role of the maths wizard finally went to newcomer Abhinay Vaddi, grandson of legendary actors Savitri and Gemini Ganesan.
"Ramanujan", which is gearing up for release in July, also features Bhama, Suhasini Maniratnam, Nizghal Ravi, Y.Gee Mahendran, Abbas, Thalaivasal Vijay and Radha Ravi in important roles.