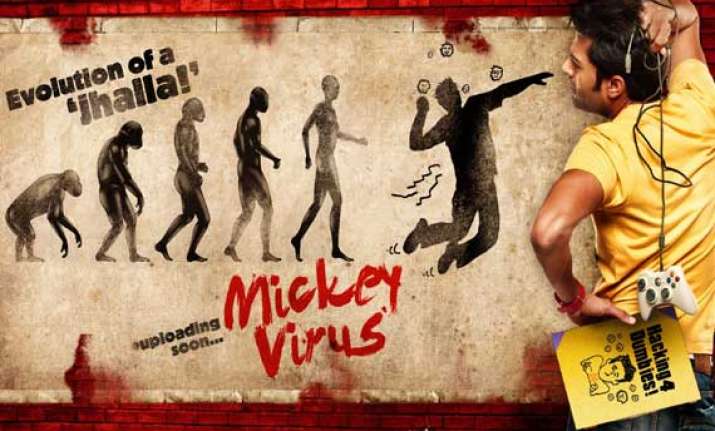 It starts off in Delhi where a couple of computer hackers are murdered in the daylight. ACP Siddhant Chauhan (Manish Chaudhary) and inspector Bhalla (Varun Badola) are handed over the case as it's suspected that it may lead to some serious threat to the capital.
Ratings-**
Cast: Manish Paul, Elli Avram, Varun Badola, Manish Chaudhari, Pooja Gupta
Direction: Saurabh Varma
Music Director- Hanif Shaikh
To tackle the same ACP needs a similar cunning and sharp minded hacker who could crack the toughest codes in a blink of an eye and finally he comes across one lazy but smart Mickey Arora (Manish Paul). Mickey runs a grocery store and side by side makes virus for the anti-virus companies.
His hanckerbaaz gang includes Chutny (Pooja Gupta), Floppy (Raghav Kakkar) and Pancho (Vikesh Kumar). Mickey in his attempt to crack the case somehow gets trapped. So how will he get rid of it that is how the story deals further.