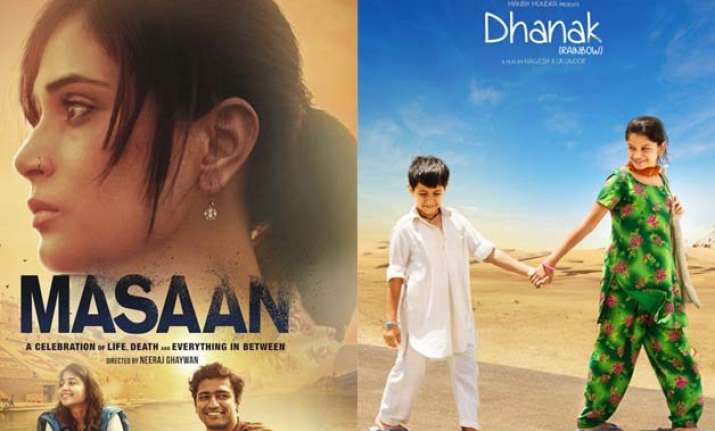 Mumbai: Neeraj Ghaywan's "Masaan", Nagesh Kukunoor's "Dhanak" along with "Black Horse Memories", directed by Shahram Alidi will be screened at the 20th Busan International Film Festival (BIFF) this year.
All three films, which happen to have the same production company (Drishyam Films), will be shown at the international film festival, under different sections.
"We are happy and proud that after a successful run at Sundance, Berlin and Cannes (film festivals), we are now headed to Busan with three of our films, one of which 'Black Horse Memories', our first international venture is in the competition category," Shiladitya Bora, CEO of Drishyam Films, said in a statement.
"BIFF is doing a great job of showcasing Asian cinema and has become the go-to place for anyone looking for Asian content," he added.
While the production company's maiden international film, the Turkish-Kurdish production "Black Horse Memories", will premiere in the competition section 'New Currents', "Masaan" will have its Korean premiere in the section 'A Window on Asian Cinema' and "Dhanak" will have its Asia Premiere in the section 'Wide Angle'.