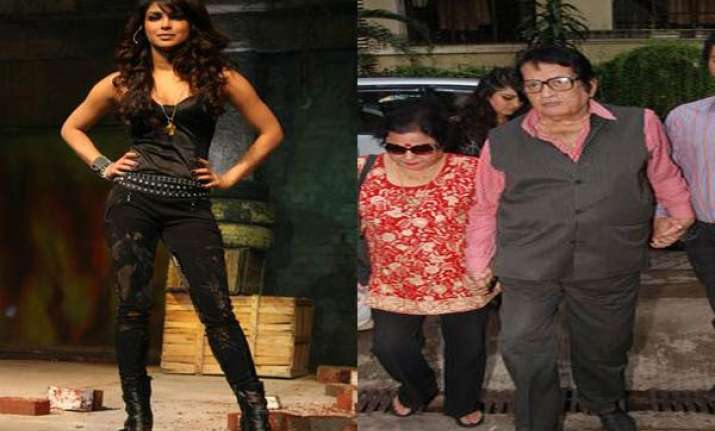 Veteran actor Manoj Kumar is all set to return to Bollywood with his directorial venture Kahaani Mein Kahaani and he wants Priyanka Chopra to play the lead, says a media report.After a 12-year long wait, Manoj Kumar announced his directorial comeback with Kahani Mein Kahani. 

And while it has taken some time for the project to materialise, the director is now very eager to get the film rolling. Apparently, his primary task has been to get Priyanka Chopra on-board.

Manoj Kumar, says the report, has been sending feelers to the actress, who has been on vacation with her mother in the US.When contacted, Kumar confirmed, "I am very close to Priyanka's father Ashok. Since, the role requires simplicity and glamour, Priyanka seems very apt to essay the character."

Priyanka may soon meet Manoj Kumar to discuss the project.On his part, Manoj Kumar refrained from divulging any details and simply said, "The film is not about wigs and costumes. It is very true to my style."Uttam Singh has been brought in to compose the music for Kahani Mein Kahani.

Kumar's last directorial venture was the 1999 film Jai Hind which flopped without a trace.