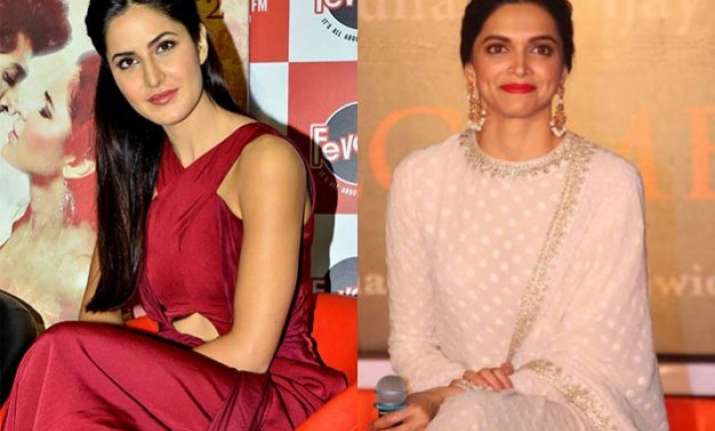 New Delhi: While the debate of pay disparity doesn't seem to wither away in Bollywood, different news has peaked attention. Reports from media suggest that the actresses charge a hefty amount to promote their own movie. Another fact which has seen the light of the day is that it's only the leading ladies who charge money for promotions while the actors do it for free.
What's even more surprising is the amount they charge. Reportedly, each time actress Katrina Kaif makes an appearance on television shows like 'Comedy Nights Live' she charges Rs 1.5 lakhs. This includes expenditure on her, hairstylist, driver and spot boy. This isn't it. Around Rs 75,000 – Rs 1 lakhs is spent on finding the perfect dress for the public appearance. Katrina's contemporary Deepika Padukone is also said to charge the same amount.
Now, you know how much money goes into those perfect Instagram pics these actresses post before making a public outing. A whooping Rs 2.5 lakhs! This makes a hole in the producer's pocket but we guess they have less choice to themselves. Who would promote their movies sans its leading lady? Probably no one!
Ace director fillmaker Mahesh Bhatt has spoken strongly against this trend. He told a leading entertainment portal, "It's a free ride for them but the producer is bleeding himself dry in broad daylight. It's a corrupt system which is thriving and it has to end. Filmmaking has become an expensive proposition these days. Burdened with this surplus expenditure, how are we going to survive?"
The producer also has to some times pay for their hotel bills and manager, something which cripples them financially to some extent. Bhatt summed it by saying, ""This won't last long."
It's definitely weird that heroines charge money for promoting their own movie. Isn't it their movie, after all? The one in which they have put their heart and soul? Seems, at the end it is all about money.