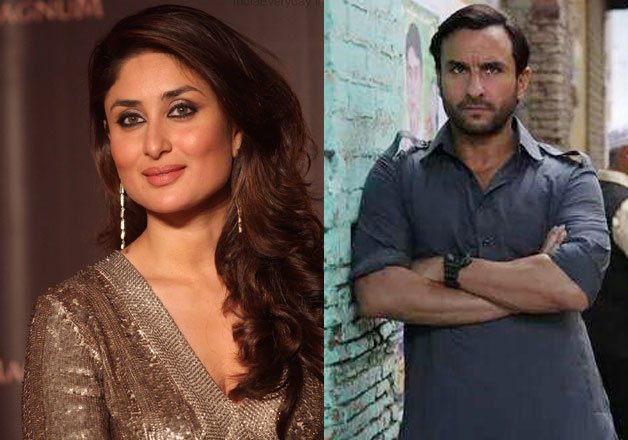 New Delhi: Actress Kareena Kapoor recently grabbed eyeballs when her kissing scene with Arjun Kapoor from their upcoming movie 'Ki and Ka' rolled out. Not that kissing onscreen for an actress is a big deal but Kareena, being the begum of Saif Ali Khan, was not expected to lock lips with co-star in the movies.
Reason? Well post their marriage in 2012, Saif Ali Khan and Kareena Kapoor went on record to say they'd both decided to include a no-kissing clause in their contracts.
So, it made us wondering that what made Kareena Kapoor agree to do a kissing scene in a movie. The actress, during an interview with a leading daily, has herself revealed the story behind the change in thought and it's pretty cute.  
Talking on why she ditched no-kissing policy, Kareena said, "I think too much fuss is being made out of a non-issue. It's being a little silly to keep on about the kissing bit when there's much else to talk about. Everybody's talking so much about it that now I want to clear all doubts.  
When we make certain statements we may mean something but a few years later down the line, as we grow older, wiser and more mature, our mindset, views and outlook to life changes too. So, if we said something then, we believed in it, today that has changed. When Saif and I got married there was a slight possessiveness and we decided let's not do some things on screen now that we are married and yes, kissing was one of them. That happens, I think, with most newly married couple".
The actress added that she and Saif are in a secure place and these things don't matter as much as they did back then.
Kareena, further, highlighted how she and Saif have attained 'security' in their relationship and how the things that mattered earlier don't haunt them now.  
"A little while ago, when we both sat down as actors and discussed this, we realised the fact that this (kissing restriction) was a bit archaic and our thinking was a bit outdated. It's old-fashioned na, these days, to say I will do that or won't do that. So Saif and I decided that we should do things which the character demands. We are actors and we have to go with the flow of the script. Of course, unnecessarily, random kissing which is not required, we won't do," she said.
When asked if Saif was aware that 'Ki and Ka' will feature a kissing scene, Kareena smiled and said, "I told Saif that that Arjun and I are playing husband and wife, so he was aware that there will be kissing scenes."
Interestingly, Kareena too has no problems with Saif kissing on screen as she said, "Yes of course, if it's really required".  
Guess Kareena and Saif are moving on the right track and towards a stronger relationship.