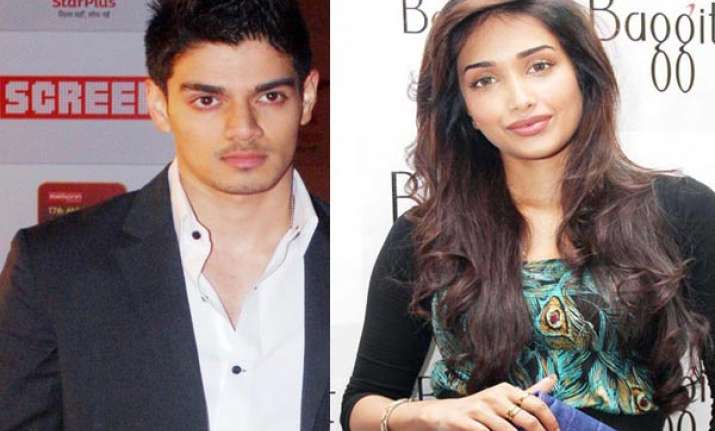 Mumbai, Jun 4 : Bollywood actor Jiah Khan got a bouquet from Suraj Pancholi, son of actor Aditya Pancholi on Monday evening, and it was followed by a call from Sooraj.
Jiah, sources said, threw his bouquet out of the window, and then went on to hang herself to death inside her apartment.
Mumbai police is interrogating Suraj about his relationship with Jiah Khan. Both Suraj and his father Aditya Pancholi went to Juhu police station for the questioning.
Additional Commissioner of Police Vishwas Nagre Patil said, the last call on Jiah's cellphone came at 10:53 pm from Suraj Pancholi, and soon afterwards she threw a bouquet that she had got from her boyfriend.
Suraj is the son of Aditya Pancholi and Zareena Wahab. He had been going steady with Jiah Khan alias Nafisa Khan since last year. Bollywood magazines had been reporting that the couple were seen at nightclubs, particularly at Liv, a nightclub in Kala Ghoda, south Mumbai.
Suraj had been openly admitting that they were good friends and their parents knew each other well.
Jiah had earlier linked up with Bunty Walia's brother and an Italian, sources said.
Sources also disclosed that it was Jiah's mother who used to decide about which film to accept or reject for her daughter. Jiah's mother used to take her phone calls from Bollywood, sources said.
For any film or event, it was Jiah's mother who used to decide, PR sources said. One source said, when they approached Jiah for an event, they were told that the actor had become too depressed.